Oracle VirtualBox 7.0, a new major release of the popular software for running your OS in virtual machine, is out!
The new release features fully encryption support, including the VM config logs and saved states though for CLI only now. It also adds 3D support based on DirectX 11, and DXVK (but excludes Windows host). As well, there are IOMMU, TPM 1.2 & 2.0 and Secure Boot support.
The UI has been redesigned with a more effective wizard for adding new virtual machines. It now provides options in wizard to choose OS image, setup unattended guest install, Guest Additions install, setup process number, and enable EFI.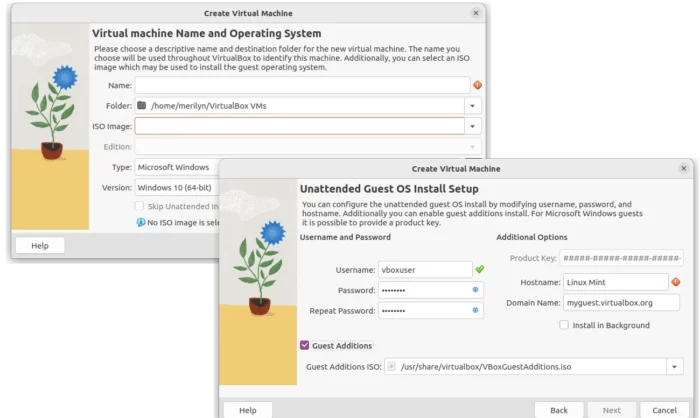 Virtual Machine Manager now available in 'Tools' menu with ability to add cloud virtual machines and control as local VMs. Network Manager tool can now configure cloud networks in the same way for Host-only and NAT networks.
It also adds a new 'VM Activity Overview' in tools menu to monitor CPU usage, RAM usage, disk I/O rate, etc. for both host and guest OSes.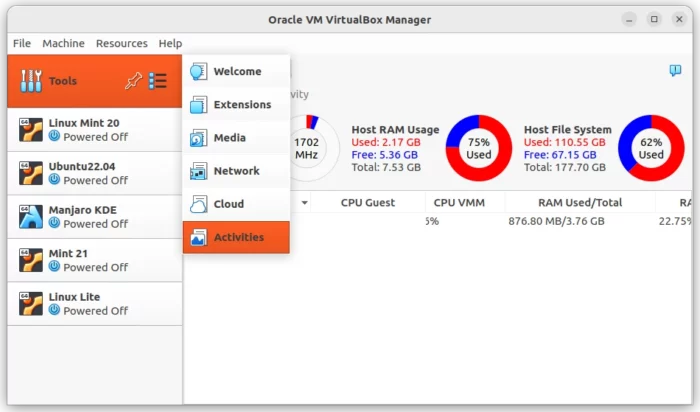 Notifications are no longer appear in VM windows, but display as pop-over in the main app window. And, user can toggle display or hide the new notification center via the small blue bubble icon in the right corner.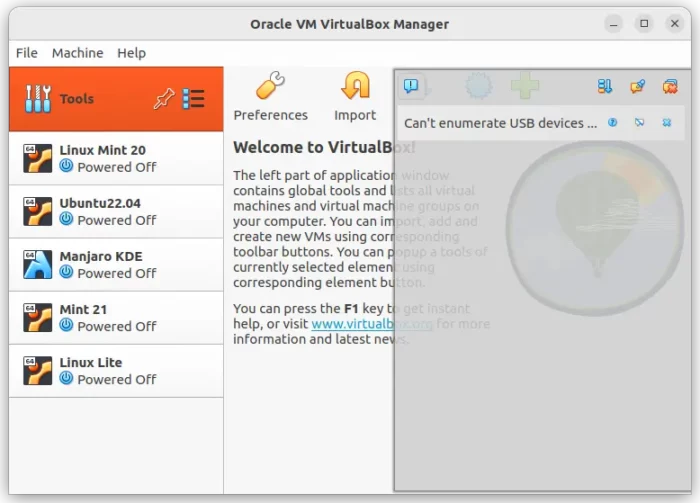 Other changes in VirtualBox 7.0.0 include:
New help viewer widget
Improved theme support for all platforms.
Use Vorbis as default audio recording format for WebM containers
Initial support for Guest Additions automatic update for Linux guests
Ability to wait for and/or reboot the guest when updating Guest Additions via VBoxManage
Experimental support for running VMs in Windows host even without user login.
Drop all kernel extensions and rely fully on the hypervisor and vmnet frameworks for macOS.
Provide Developer Preview package for macOS on Apple silicon
EHCI and XHCI USB controller devices are now open-source base packages.
Download VirtualBox 7.0.0
For the full changelog as well as the download link (in left panel), go to its official website: