Want to chat with AI? Here's a modern new application can do the job for both Linux desktop and mobile devices.
It's Bavarder, a free and open-source app written in Python programming language.
With it, you can ask ChatGPT questions using BAI Chat, Cat GPT, Hugging Chat, or OpenAI GPT 3.5/4 APIs.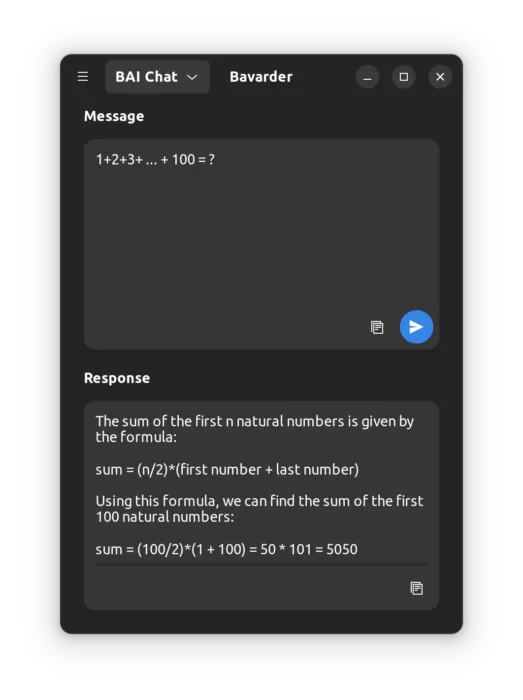 Though, for OpenAI GPT 3.5 Turbo and 4, you have to first get an API key, and input it in the 'Preferences' dialog. While, all other APIs are ready for use out-of-the-box.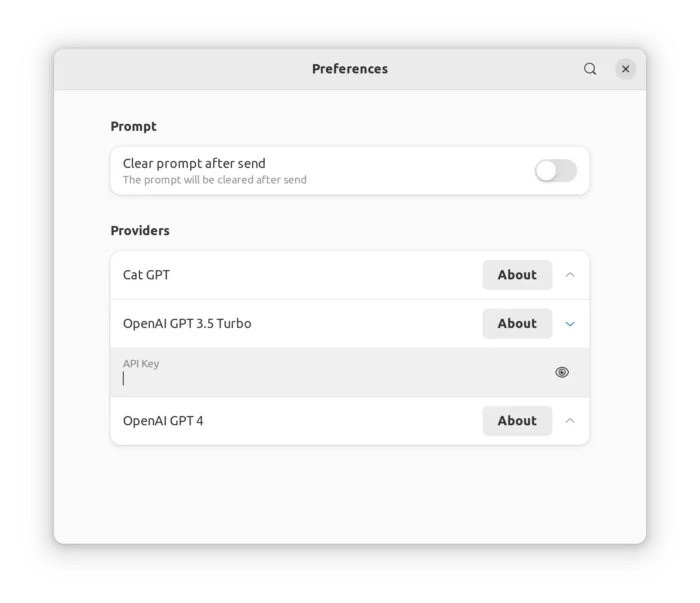 The app has a modern user interface that looks native in Ubuntu, Fedora Workstation, and other Linux with recent Gnome Desktop. It follows system color scheme by automatically switching between light and dark mode. And, the UI is adaptive that works good in small display, such as PinePhone.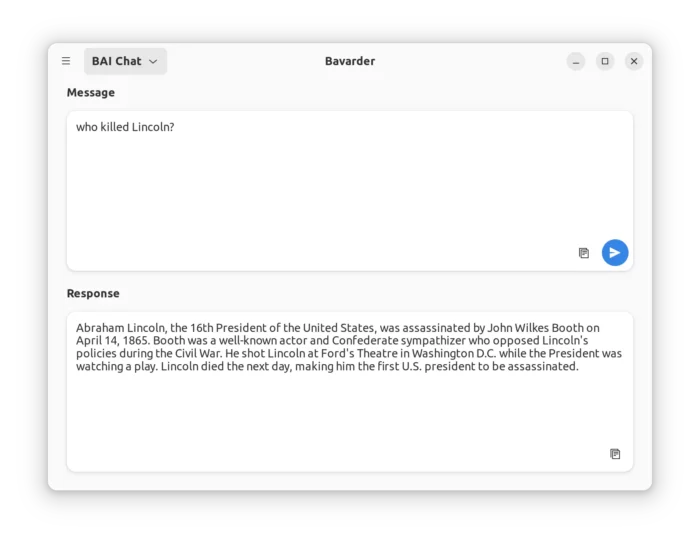 How to Install Bavarder in your Linux
Bavarder is available to install as universal Flatpak package. For Fedora 38 (with 3rd repository enabled) and Linux Mint, just search for and install it from either Gnome Software or Software Manager.
For other Linux, follow the steps below one by one:
First, follow the official setup guide to enable Flatpak support. For Debian, Ubuntu and their based systems, just open terminal and run command:

sudo apt install flatpak

Enable Flatpak support in Ubuntu
Once installed, search for and open the application from system app launcher or 'Activities' overview. And, enjoy chatting with AI!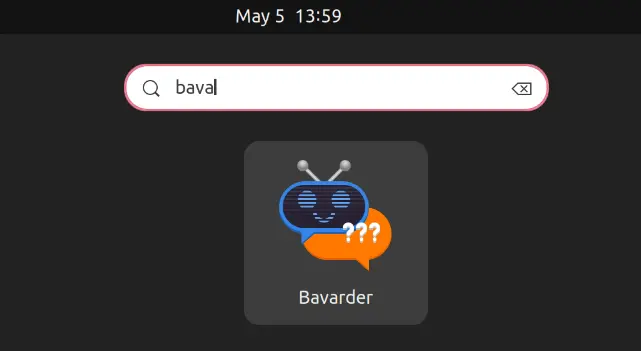 Uninstall Bavarder
To uninstall the application, also open terminal and then run command:
flatpak uninstall io.github.Bavarder.Bavarder
You may also run
flatpak uninstall --unused
to free up disk space by removing useless run-time libraries.