For users of Ubuntu 23.10 Mantic Minotaur, the official Zoom for Linux .deb finally fixed the dependency issue.
The previous version of Zoom does not install in Ubuntu 23.10, because it depends on libegl1-mesa and libgl1-mesa-glx packages that have been removed from Mesa build in recent Ubuntu releases.
By announcing newer 5.16.6 (382) release, it introduced new features such as smart recording and expanded language support with/for AI Companion, and fixed the issue for Ubuntu users.
So, you don't have to manually install libegl1-mesa and libgl1-mesa-glx packages from Ubuntu 22.04 repository, or switch to Flatpak package which runs in sandbox with bundled dependency libraries.
Just download the new .deb package from Zoom website via the link below: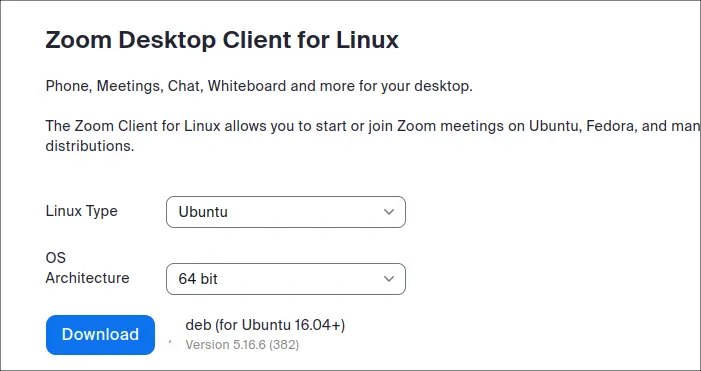 Then, press Ctrl+Alt+T on keyboard to open terminal, and run command to install it:
sudo apt install ./Downloads/zoom_amd64.deb
If you don't save files in Downloads folder, replace ./Downloads/zoom_amd64.deb in command by drag'n'dropping file into terminal.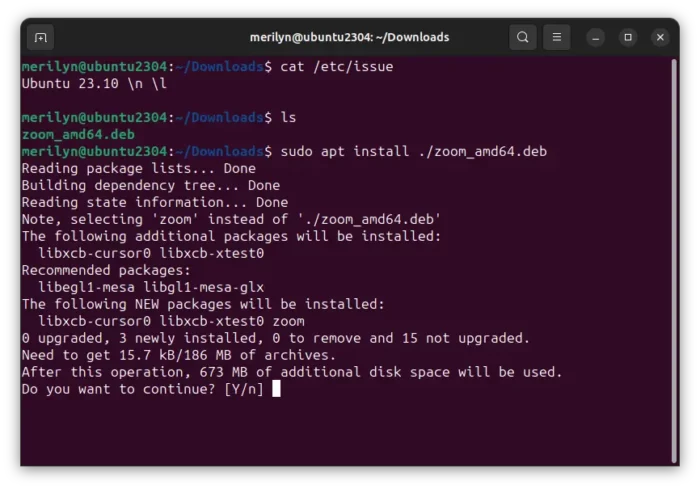 Once installed the meeting app, search for and launch it from either start/applications menu or the overview screen and enjoy!