NewsFlash, the modern news reader for Linux Desktop and Mobile, now is in 3.0 release series.
It's a free and open-source web-based RSS reader using GTK4 and LibAdwaita for its user interface. For Ubuntu, Fedora Workstation, and other Linux with GNOME, it provides a native looking UI to follow your favorite blogs & news sites, either by adding their site URLs, and/or sync with NewsBlur, Fever, Commafeed, feedbin, FreshRSS, Miniflux, Inoreader, and Nextcloud News.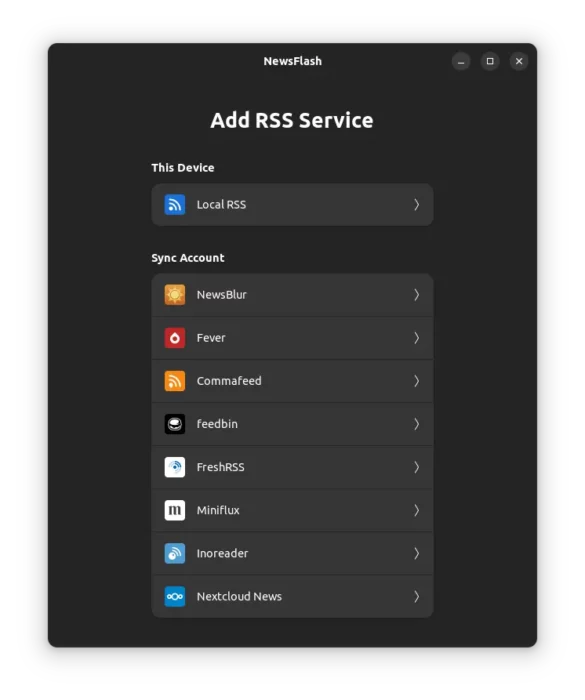 Thanks to LibAdwaita, the UI is adaptive that can fit any screen sizes.
The full UI (see top feature images) has 3 columns including side-bar, post list, and the article. While they have different full height background colors, that follow GNOME 45's new design in its 'Files' and 'Settings'.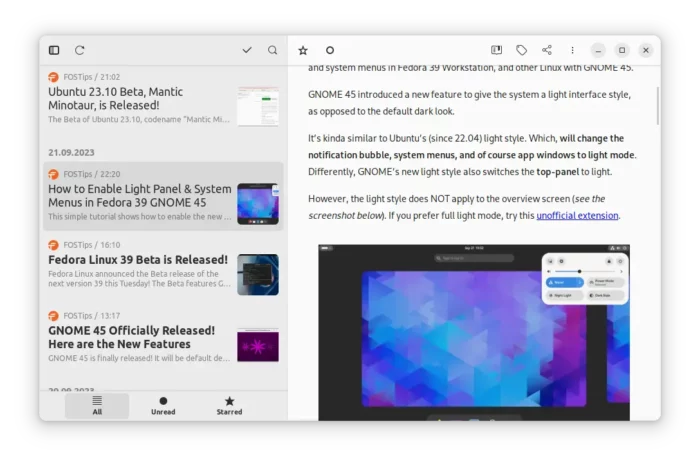 And, it can go 2 or even single columns, when you resizing app window or using it on different screen sizes.
The new 3.0 release brings back the drag and drop feature, and improves the '+' add new drop-down menu. Instead of a pop-over for adding new feed, it now provides 'Feed', 'Category', and 'Tag' options to pop-up a dialog for adding corresponding items.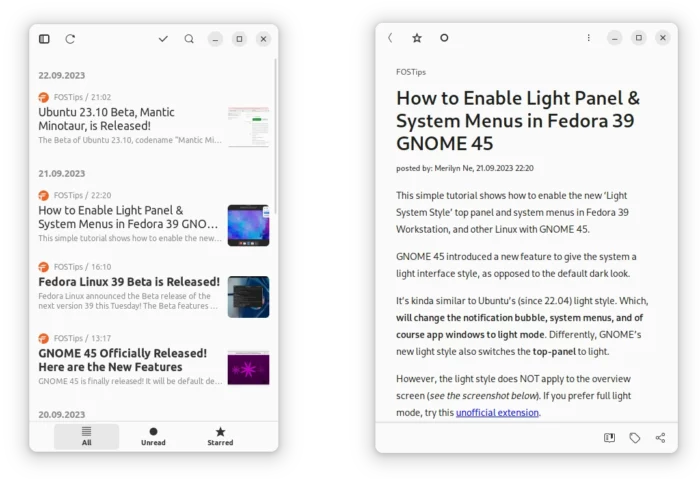 NewsFlash 3.0 is a lot faster than before due to code changes. And, it remembers the window states on app close and restores it automatically on next launch. They include window size, sidebar selection, article list mode, search term, selected article, article view zoom, etc.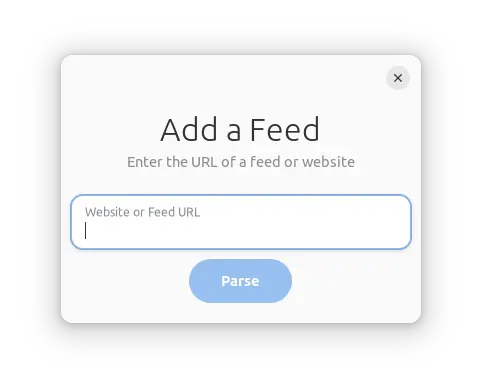 The release also improves thumbnail and large image display, as well as edit dialogs, see more HERE.
How to Install NewsFlash in your Linux
NewsFlash is available as Snap package for Ubuntu users, though NOT updated to 3.0 at the moment of writing, you may verify it by visiting this page.
For Arch Linux users, just running a single command sudo pacman -S newsflash will install it from system repository.
The news reader app provides its official Linux package through Flatpak package. Most Linux users can install it by following the steps below.
Fedora 38 (with 3rd party repository enabled) and Linux Mint 21 can directly search for and install it either from Gnome Software or Software Manager.
For other Linux, follow the steps below one by one to install the app as Flatpak package:
First, launch terminal from start menu or 'Activities' overview depends on your desktop environment.
Then, follow the setup guide to enable Flatpak support.
For Debian and Ubuntu based systems, just run command:

sudo apt install flatpak

Enable Flatpak support in Ubuntu
Once installed, search for and launch the RSS reader software either from start/app menu or the overview screen depends on your desktop environment.
First time installing Flatpak app may need log out and back in to make app icon visiable.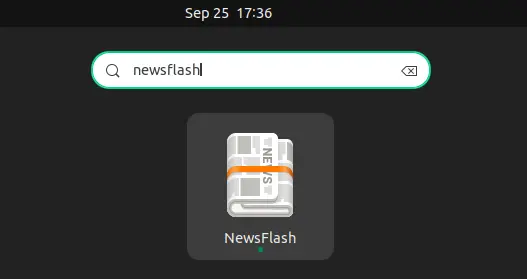 Uninstall NewsFlash
If you installed the app using Flatpak package, remove it by simply run the command below in a terminal window:
flatpak uninstall --delete-data io.gitlab.news_flash.NewsFlash
Also run flatpak uninstall --delete-unused to remove useless runtime libraries.