Dash to Panel, the popular extension to provide Microsoft Windows 10/11 style taskbar, updated few days ago with GNOME 45 support.
Meaning Ubuntu 23.10, Fedora 39 workstation, and other Linux with GNOME, can now easily make system panel to single bottom taskbar style. So, it will look like the one in top feature image or the screenshot below.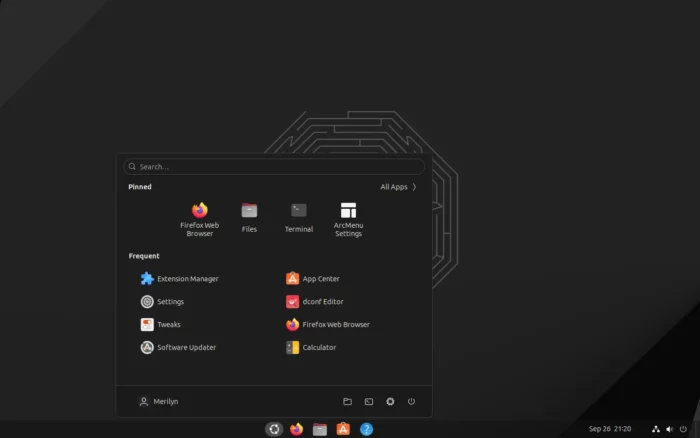 How to Install Dash to Panel
As mentioned, Dash to panel is available as extension. Ubuntu users can firstly search for and install "Extension Manager" from either Ubuntu Software or App Center.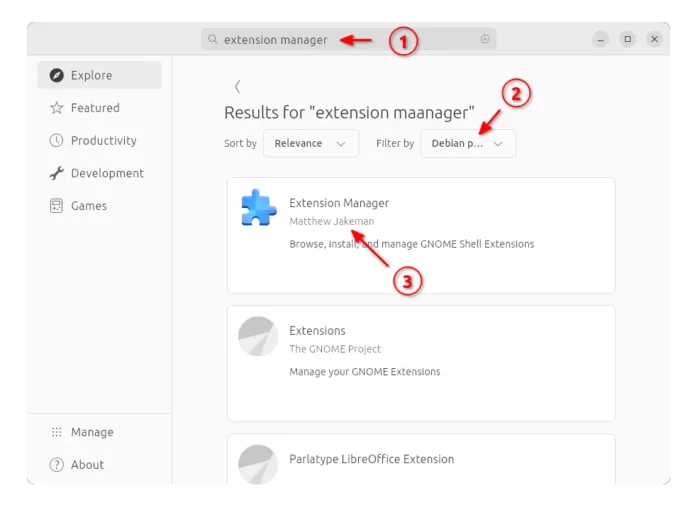 Then, launch "Extension Manager" and use the tool to install the extension under Browse tab.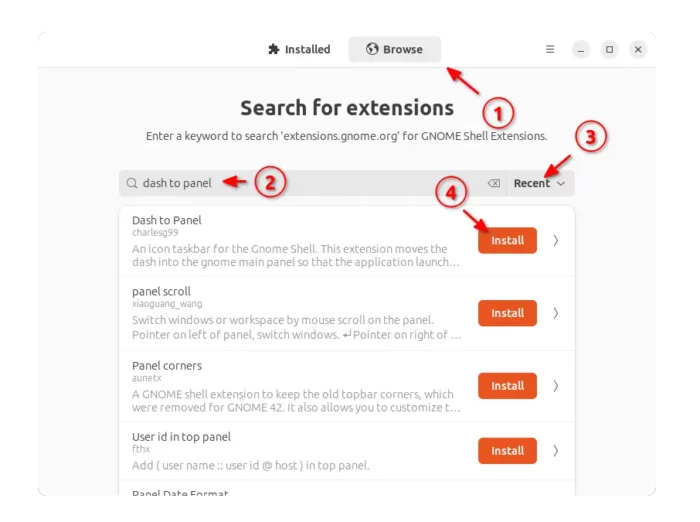 Fedora Workstation can install the extension by running sudo dnf install gnome-shell-extension-dash-to-panel. While, other Linux can go to the web page via the link below, and then turn on the toggle button to install it.
Install browser extension via prompted link and refresh the page if you don't see the ON/OFF button.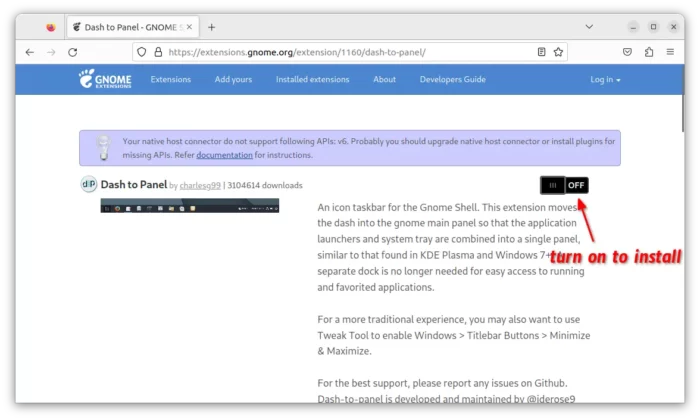 Configure Dash to Panel
The new taskbar should appear immediately after installing the extension. If NOT, try log out and back in.
Ubuntu user may turn OFF "Ubuntu Dock" using Extension Manager to hide left dock.
Then, just right-lick on the new panel and select "Dash to Panel Settings" to open it configuration page.

There, you can configure panel width and height, background opacity, the app icons position, padding, and many other behaviors.
For Windows 10/11 style start menu, search for and install ArcMenu either from Extension Manager or using ON/OFF switch in this page. Then, right-click on new menu icon and select "ArcMenu Settings" to configure its layout.
How to Uninstall
To restore your system panels to original status, first install either Extension Manager or Gnome Extensions app, from Ubuntu Software, App Center, or Gnome Software depends on your Linux system.
Then, launch either tool. Finally, either turn off or remove (under expand section) "Dash to Panel" and "ArcMenu" extensions.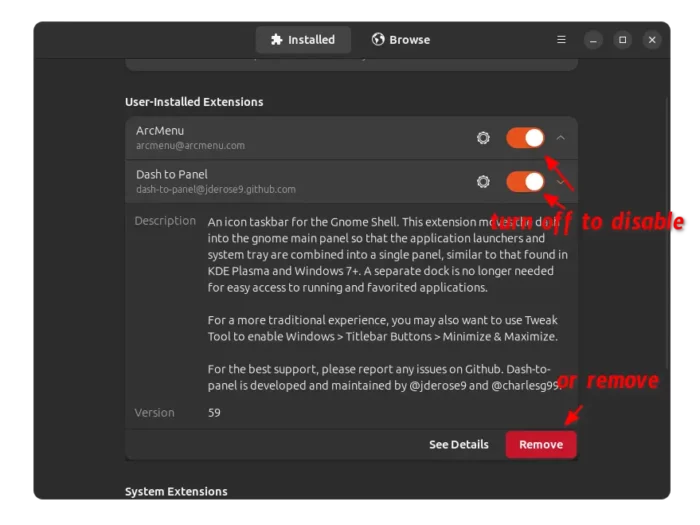 Ubuntu user remember to turn "Ubuntu Dock" back on for the original dock panel.