Many cheap laptops today do not have indicator lights for caps lock and num lock status in its built-in keyboard. In case you do typing frequently, then an indicator applet for this stuff on system panel can be helpful!
And, here's how to trick by adding Caps Lock/Num Lock status in top-panel of Ubuntu, Fedora Workstation and other Linux with GNOME Desktop.
So, after following this tutorial, it will both display the indicator applet on top panel (see top feature image), and show on-screen notification when you hitting the Caps Lock or Num Lock key on keyboard to switch status.

NOTE: This tutorial is tested and works in Ubuntu 20.04, Ubuntu 22.04, Ubuntu 22.10, Fedora 37/38. Though, it should also work in most Linux with GNOME desktop, such as Debian, Arch, Manjaro, CentOS, Rocky Linux and RHEL.
Enable CapsLock/NumLock indicator in Ubuntu 22.04 & higher
For Ubuntu 22.04 and higher, firstly search for and install "Extension Manager" from Ubuntu Software.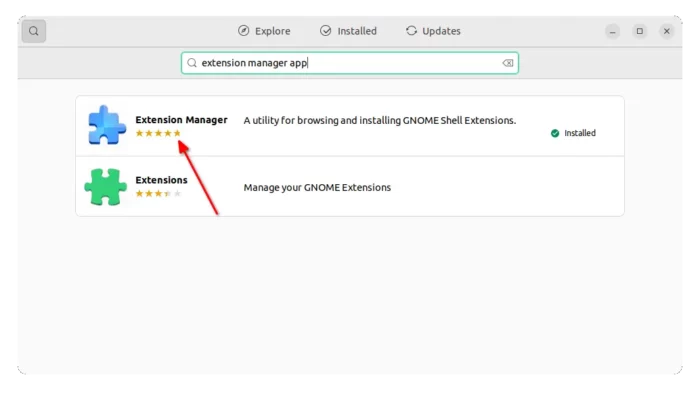 Then, launch "Extension Manager" and navigate to 'Browse' tab. There, search for and install "Lock Keys" extension.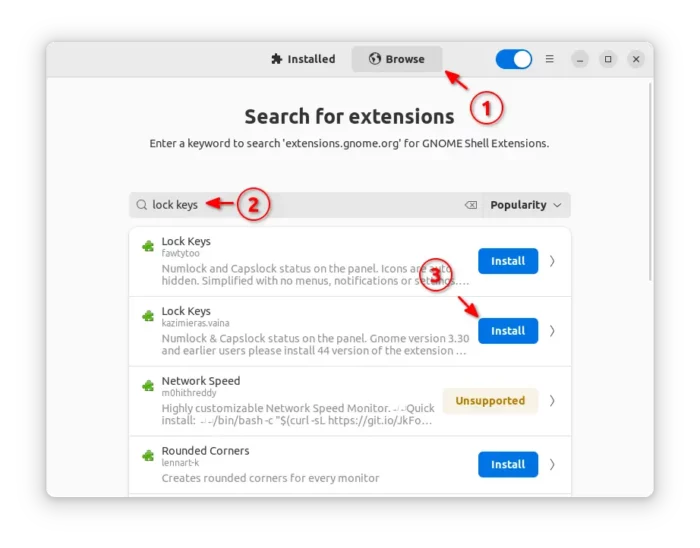 Once installed, the new indicator applet should appear immediately on top panel in system tray area.
Enable CapsLock/NumLock indicator in Fedora, Ubuntu 20.04, & other Linux
For other Linux and Ubuntu 20.04, just go to the link page below in your web browser:
Then use the ON/OFF switch to install it!
If you don't see the toggle switch, click "click here to install browser extension" link in that page to install browser extension and refresh the page.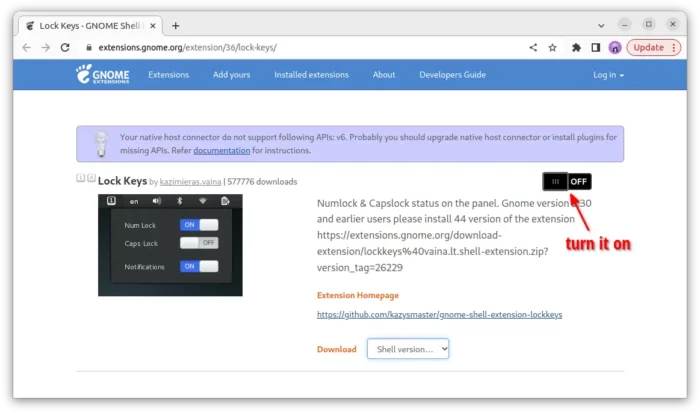 And for Ubuntu 20.04, also press Ctrl+Alt+T on keyboard to open terminal and run command to install the agent package:
sudo apt install chrome-gnome-shell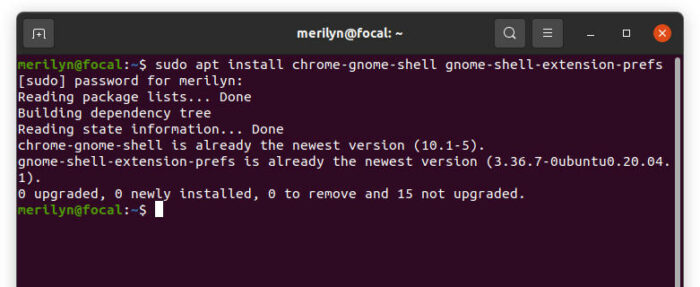 Configure the Indicator Applet
After installing the extension, it should appear immediately on system panel. By clicking on it will show you the menu with "Settings" option.
By clicking on 'Settings' will open the dialog to configure to either show Caps-Lock or Num-Lock, or show the both, whether to display indicator when they're off, and whether to display the screen notification when the status changed.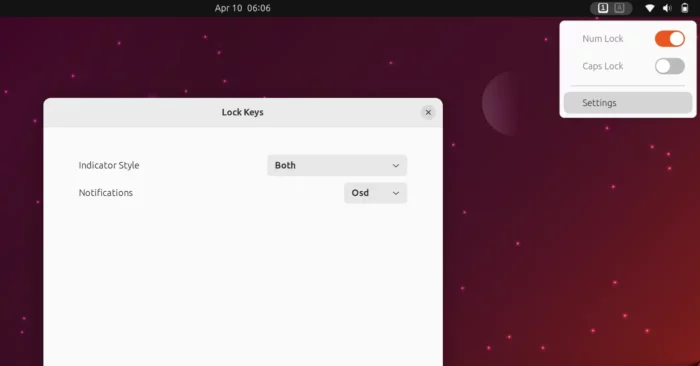 To uninstall the indicator applet, either use "Extension Manager" under 'Installed' tab, or turn off the toggle in the extension web page.