For Ubuntu, Debian, Fedora and other Linux with GNOME, it's possible to make Firefox web browser look more native in your desktop.
There's an open-source theme project moves the Firefox url bar, menu and navigation buttons to the top. Combine with title-bar buttons (e.g., minimize, maximize and close) as header bar, just like GNOME's Client-Side Decorations.

Though the theme at the moment (Nov 10, 2021) supports up to Firefox 91. I've tested and it's working good on Ubuntu and Fedora with Firefox 94, and Debian 11 with Firefox 78 ESR.
How to Install Firefox GNOME Theme:
Firstly, click on top-left 'Activities' or press Super (Windows) key on keyboard to open overview screen. Then search for and open terminal.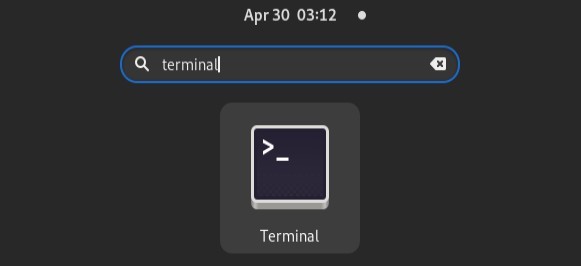 The theme has an auto installation script that uses curl. So, make sure the tool is installed via command:
sudo apt install curl
For Fedora use sudo dnf install curl, and Arch user may try installing it via sudo pacman -S curl.
Finally, grab the run the installer scrip to install the Firefox GNOME Theme:
curl -s -o- https://raw.githubusercontent.com/rafaelmardojai/firefox-gnome-theme/master/scripts/install-by-curl.sh | bash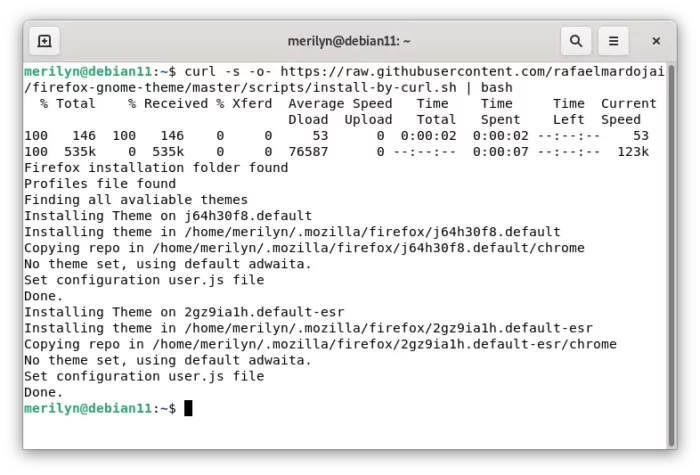 If you have Firefox as Flatpak or Snap, try installing it manually via the steps in the project page. For GNOME style overlay scrollbar, there's all Firefox GNOME scrollbars theme available.
After installation, restart Firefox and enjoy!
How to Restore Firefox Appearance:
The theme installs all the code into a single 'chrome' folder under user's Firefox profile directory. To revert back original Firefox appearance, simply remove that folder will do the trick.
Firstly, go to about:support in the Firefox url bar. Then, scroll down and click on "Open Directory" button after 'Profile Directory' to open the profile folder.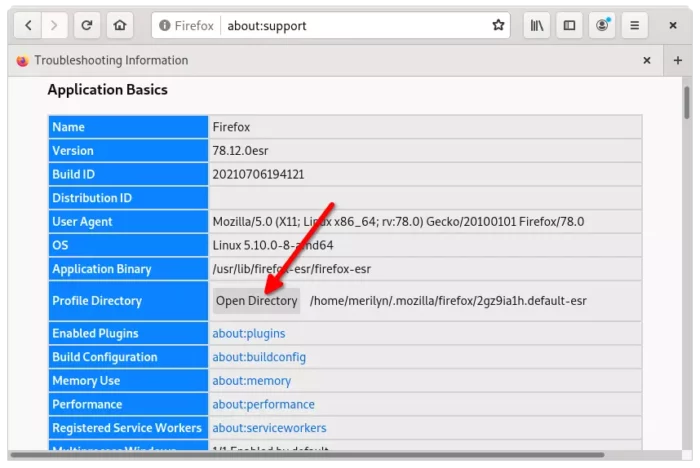 When it opens in file manager, simply find out and remove the "chrome" folder and finally restart Firefox web browser.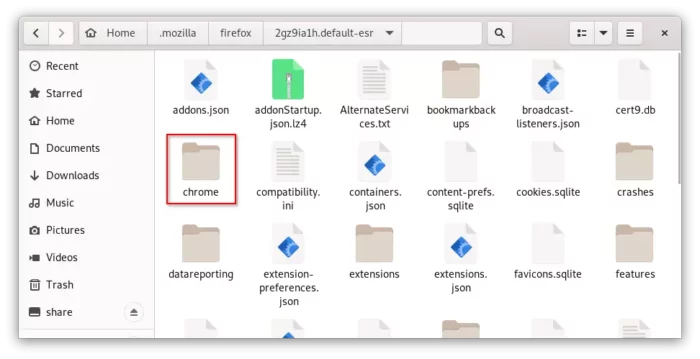 That's all. Enjoy!