For Linux users who got an iPhone, the popular KDE Connect app now is available for testing via Apple TestFlight. Though iOS 15+ required.
What is KDE Connect:
Never heard of KDE Connect? It's a multi-platform software by KDE, allows to transfer data and make communications between Linux laptop / PC and mobile device over local network.
With KDE Connect, you can:
Receive phone notifications on Linux desktop and reply to messages.
Music playback control remotely via phone.
Use phone as touchpad control for Linux desktop.
Run pre-defined commands on Linux remotely from phone.
Share files and links between devices.
Ring your phone to help find it.
Check phone battery percentage, and browser your phone from Linux.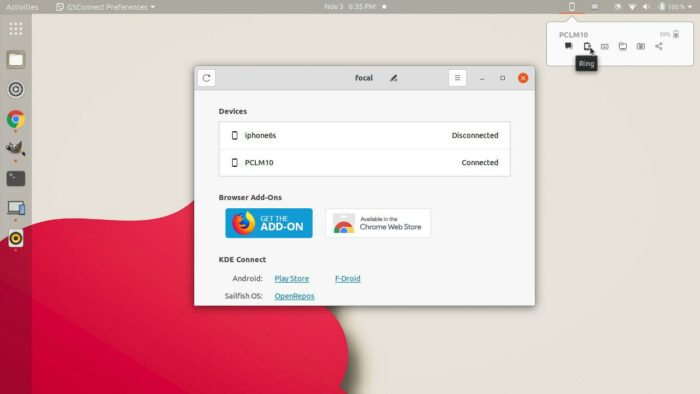 How to Get KDE Connect:
1. Install KDE Connect in Linux:
For GNOME Desktop, e.g., Ubuntu, Fedora and other Linux, simply install the GSconnect (KDE Connect Implementation) by turning on slider icon from the link below:
Ubuntu needs to install chrome-gnome-shell package via apt command. Also, browser extension is required.
For other Desktop Environments, the software is available in official repositories of Ubuntu, Debian, Linux Mint, and Arch Linux. And, you may select run the command below in terminal to install it:
sudo apt install kdeconnect
or
sudo pacman -S kdeconnect
Non-KDE user may also install indicator-Kdeconnect to get system tray indicator integration.
2. Install KDE Connect in iOS:
Firstly, install the "TestFlight" from app store. It's the official app by Apple to test out Beta apps in iOS.
Secondly, click on the TestFlight link from KDEconnect-ios project page. You can finally click on "OPEN" button at top to start installing the app in iPhone.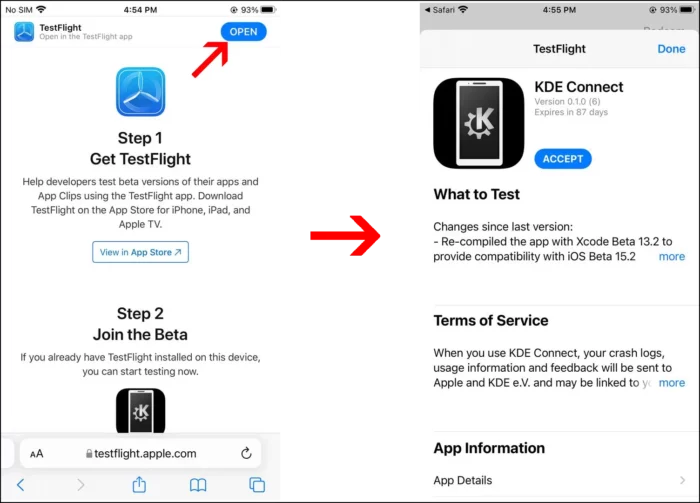 3. Install KDE Connect in other device:
Android users may install the app from Google Play, Huawei AppGallery and F-Droid. It's also available to install in Windows, Mac OS, SailfishOS, etc. And, you may get the package from its official download page.
How to Use KDE Connect:
Simply open the software in both devices. KDE connect or GSconnect will automatically find all devices available in same network. If not, an option is available in settings to manually type remote IP address to connect.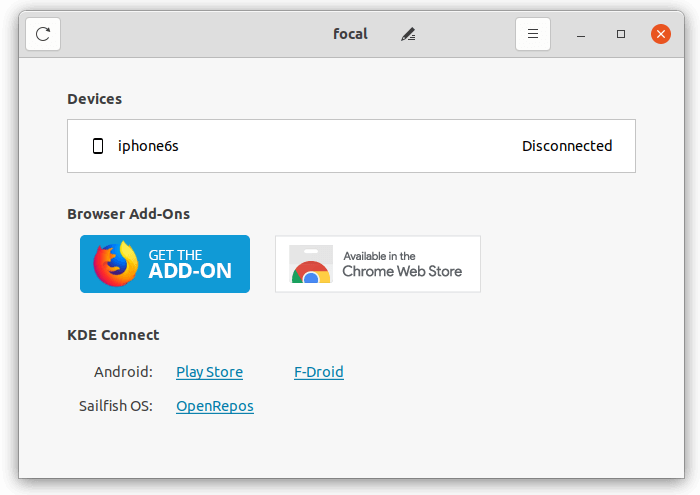 The software is working good on my Android phone. However, it crashes often in iPhone 6SP…