The GNU Image Manipulation Program (GIMP) 2.99.2, the development release for the next GIMP 3.0, was released a day ago.
The new release features GTK3 user interface toolkit, native support for Wayland and HiDPI displays.
Other features in GIMP 2.99.2 include:
Hot-plug support for input devices.
Better support for dark theme and symbolic icon themes.
Multi-layer selection support!
New plug-in API.
Plugins now possible with Python 3, JavaScript, Lua, and Vala.
Extensions support.
More (color) space invasion
Render caching support.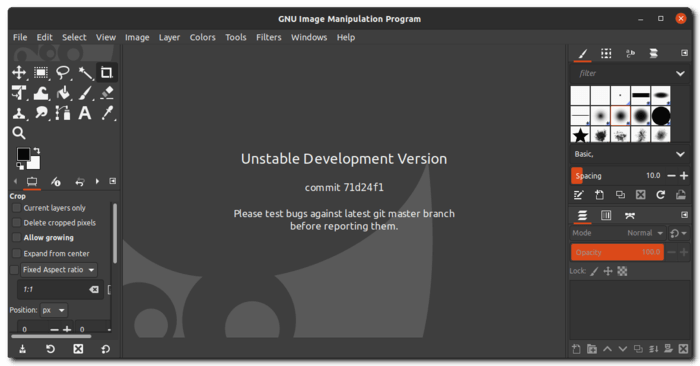 How to get GIMP 2.99.2 in Linux:
The development release is available as Flatpak package for Linux in the beta channel of flathub repository.
First follow this guide to setup flatpak framework in your Linux.
Then open terminal and run command to add the flathub beta repository:

flatpak remote-add --user flathub-beta https://flathub.org/beta-repo/flathub-beta.flatpakrepo

Finally install GIMP 2.99.2 via command:

flatpak install --user flathub-beta org.gimp.GIMP
If you also installed the stable GIMP 2.10 via flatpak package, you have to run one more command since Flatpak only allows one visible branch of a same application at once.
flatpak make-current --user org.gimp.GIMP beta
Finally open GIMP from your system application launcher and enjoy! And to switch back the stable version, run command:
flatpak make-current --user org.gimp.GIMP stable