For Manjaro users, GNOME 45 is finally available to upgrade through the stable repository.
GNOME 45 was released more than 1 months ago, as the latest version of the popular Linux Desktop Environments, which has been made as default in Ubuntu 23.10, and Fedora 39 (Beta at the moment of writing).
After a few weeks of testing via Unstable & Testing repositories, Manjaro finally include this new desktop into stable repository.
In case you don't know about the release of Gnome 45, here are the top new features of it:
Replace 'Activities' with workspace indicator (the pill and dot icon).
Redesign app UI (Files & Gnome Control Center) with full height left pane.
New shortcut, Super + S, to open/close top-right quick settings menu.
New core apps: Snapshot and Loupe (not included in Manjaro Gnome).
New indicator applet when Camera is in use (Seems to be Flatpak apps only).
Fast search in core apps.
Wayland support for Input Leap.
System wide light mode, via official extension in EGO.
Drag'n'drop web image into file manager to save as file.
For more about Gnome 45, see the official release note.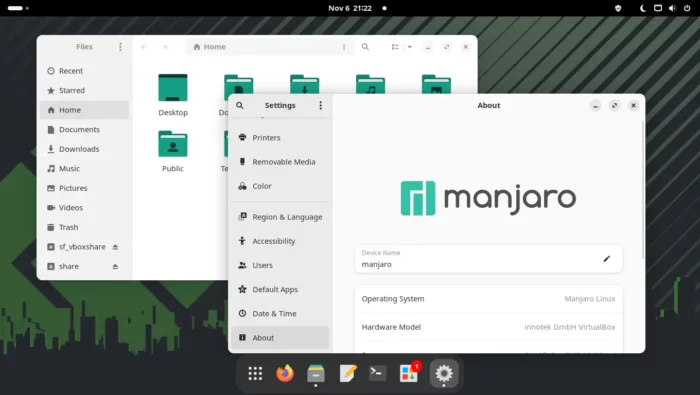 How to Upgrade to GNOME 45
For Manjaro Linux with earlier GNOME desktop, simply launch "Add/Remove Software" (aka Pamac) from bottom dock. Navigate to "Updates" tab, and finally click install updates after checking for updates done.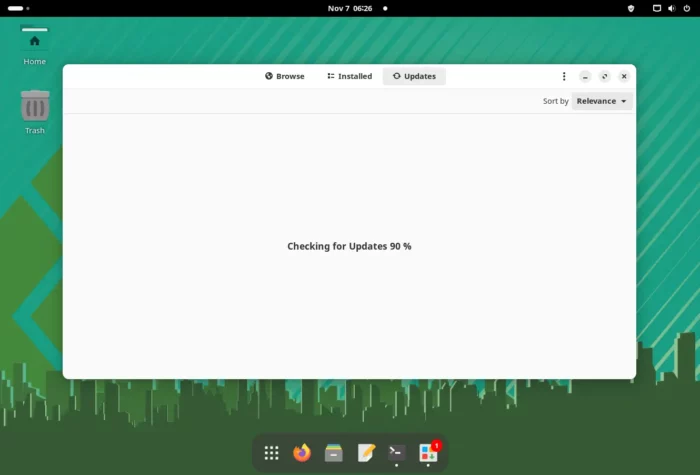 Or, launch terminal and run the single command below instead to do the job:
sudo pacman-mirrors --fasttrack 5 && sudo pacman -Syyu
That's it. Enjoy!