Got similar photo images or video files? This application can help you to find out the differences between them in Linux PC or mobile!
It's 'Identity', a free and open-source GTK4 application. Which, can display all opened images or play video files synchronously side by side on your screen.
It does not highlight the differences (at latest not at the moment), but displays them by arranging either in a row or in a column, though by default show in tabs.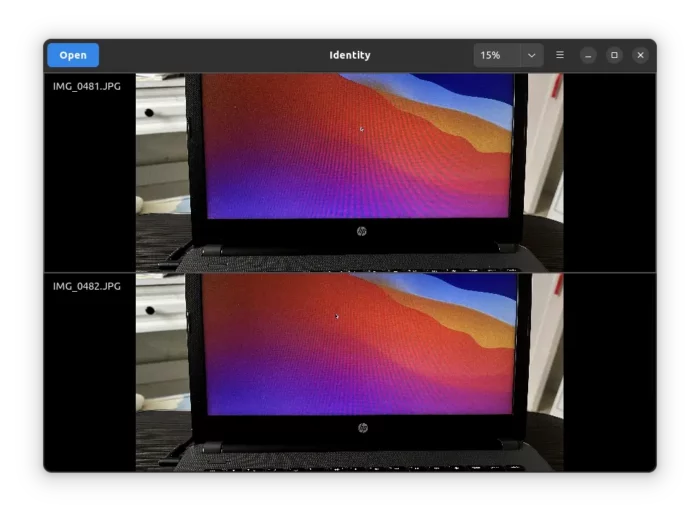 By using touchpad 2 finger pinch gestures, mouse scroll, or Ctrl + +/- keyboard shortcuts, it supports zooming in/out images or even for playing videos synchronously. Which, makes it even more easy to find out the differences.
Thanks to GTK4 and LibAdwaita, it works on both Linux Desktop and Mobile devices, such as PinePhone. And, it also has modern user interface that looks good in Ubuntu, Fedora Workstation and other Linux with GNOME, which also follow system color scheme to switch between light and dark automatically.
Other features include keyboard shortcuts, media properties, open multiple app windows, panning, copy file into clipboard.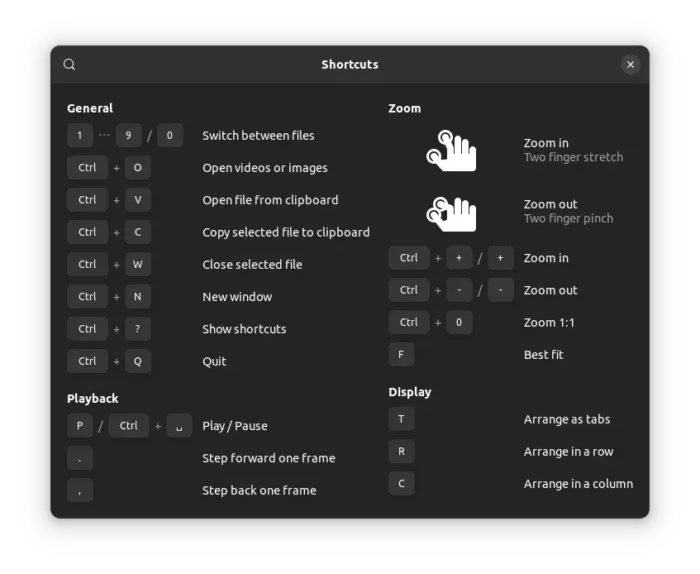 How to Install Identity in your Linux
Arch Linux and its based systems can install the software package via AUR repository.
Fedora 38 (with 3rd party repository enabled) and Linux Mint user can search for and install it directly from either Gnome Software or Software Manager.
Though, other Linux may follow the steps below one by one to get it via universal Flatpak package.
Firstly, follow this setup guide to enable Flatpak support. Ubuntu and Debian based systems can just open "terminal" and run command to get Flatpak:

sudo apt install flatpak

Enable Flatpak support in Ubuntu
Once installed, search for and open 'identity' either from start menu or 'Activities' overview depends on your desktop environment and enjoy!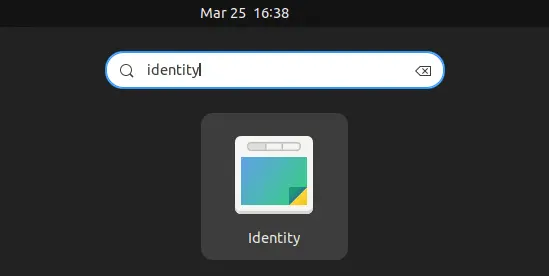 How to uninstall Identity
For the application installed as Flatpak, simply open terminal and run command to remove it:
flatpak uninstall --delete-data org.gnome.gitlab.YaLTeR.Identity
Also run flatpak uninstall --unused to remove useless runtime to free up disk space.