For Ubuntu 23.10 and other Linux with GNOME 45, GDM Settings (aka Login Manager Settings) finally works by updating to v4.1.
GDM Settings is a free and open-source tool for configuring the login screen for GNOME desktop. It provides graphical options to set the background image or background color, disable user list, change login screen theme, logo, sound, top-bar appearance, and more.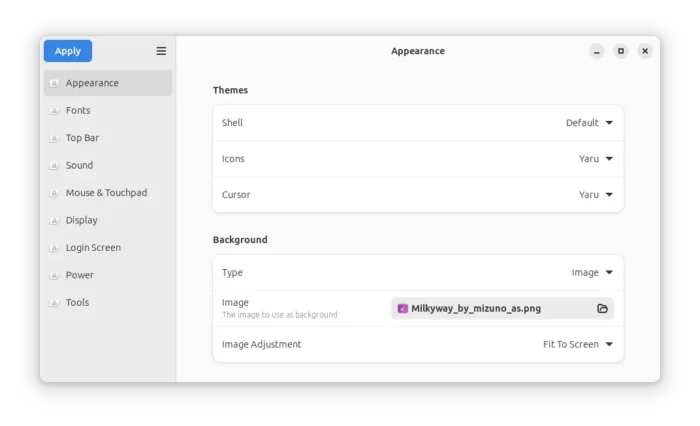 After a few weeks of Beta testing, version 4.0 (and 4.1 with quick-fix) is finally out with GNOME 45 support. It works good in my test in Ubuntu 23.10, however, the AppImage still refuse to launch in Fedora 39 Beta (Fedora 38 can try v3.3 from Flathub.org).
Get GDM Settings to configure your Login Screen
The tool provides official Linux package through the universal .AppImage, available to download at the link below:
NOTE: the latest 4.1 version MAY NOT work on old Linux Distributions! For Fedora 38/Ubuntu 23.04, try version 3.3 instead, while Ubuntu 22.04 user may use version from 1.0 to 2.0.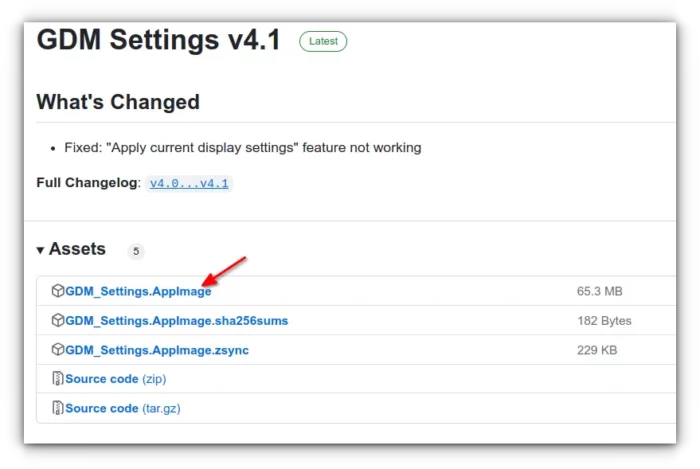 After downloading the package, just add "Executable as Program" permission from file Properties dialog, finally run it will launch the tool.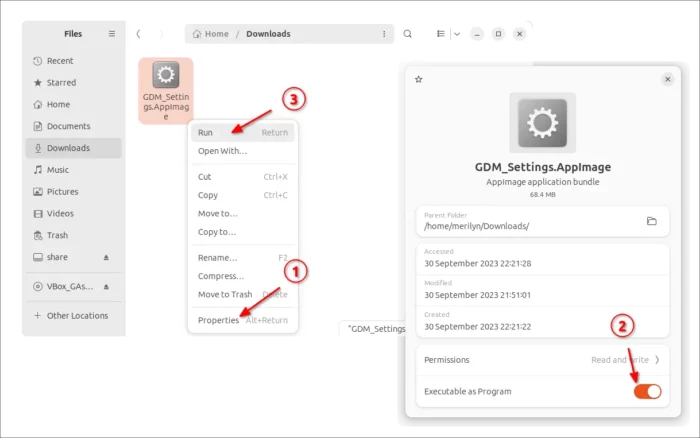 Ubuntu does NOT support AppImage out-of-the-box. So, you need to press Ctrl+Alt+T on keyboard to open terminal. Then, run command to enable AppImage support first:
sudo apt install libfuse2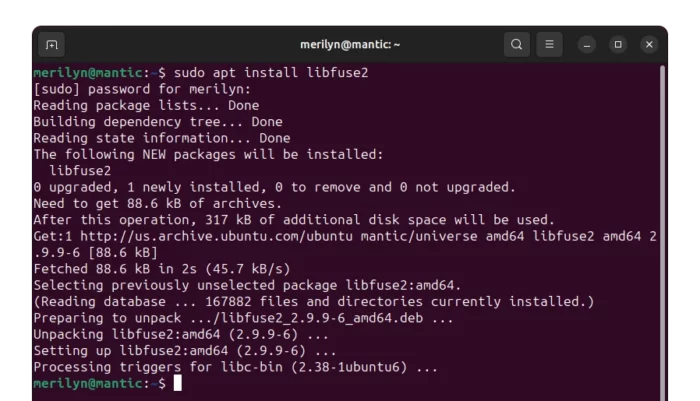 Finally, run the AppImage and enjoy configuring your login screen!