Linux Mint 20.2 the popular Ubuntu-based Linux Distro released. Features improved update manager, new batch file renamer app, and updated desktop environment.
Linux Mint is one of the top popular Linux Distributions that is maintained by the Linux Mint Team and community. It's free, open-source, and features 3 desktop editions: Cinnamon 5.0, Xfce 4.16, and MATE 1.24.
The new release is the second update for the current LTS (long term support). It comes with Kernel 5.4, though you can update the Kernel easily via built-in utility. And it uses Ubuntu 20.04 package base, official support will end in 2025.
Improved Update Manager
In the new release, you can now install Cinnamon spice updates (i.e. updates for applets, desklets, themes and extensions) using Update Manager.
As well, it now indicates available updates via notifications if they are available for more than either 7 logged-in days or 15 calendar days.
While it shows notifications for security & kernel updates only, you can change the time period in the Preferences settings. And you can disable it entirely.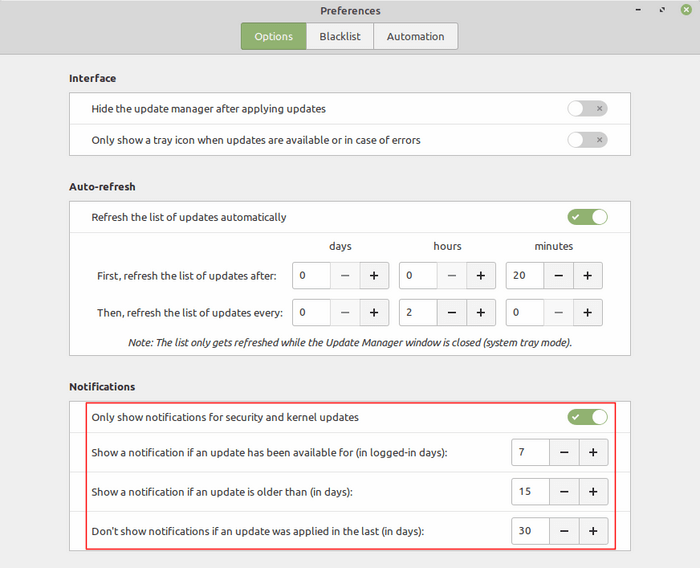 And under 'Automation' settings tab, you can toggle automatic updates for Cinnamon spaces and Flatpak packages. By removing unused Flatpak run-times automatically, it makes your disk clean. Though you can do this manually via flatpak uninstall --unused command.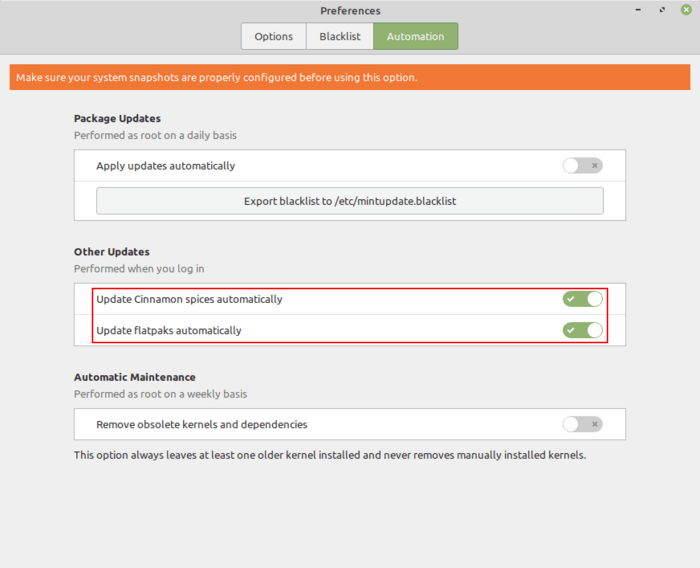 New Batch File Renamer:
Linux Mint 20.2 introduced a new file renamer app: Bulky. It's free and open-source desktop independent software runs in any Linux desktop with Python 3 library.
With it, you can batch renaming file and folder names via find and replace, add/remove letter or text, and switch between lower case, upper case, title case, and first character upper case.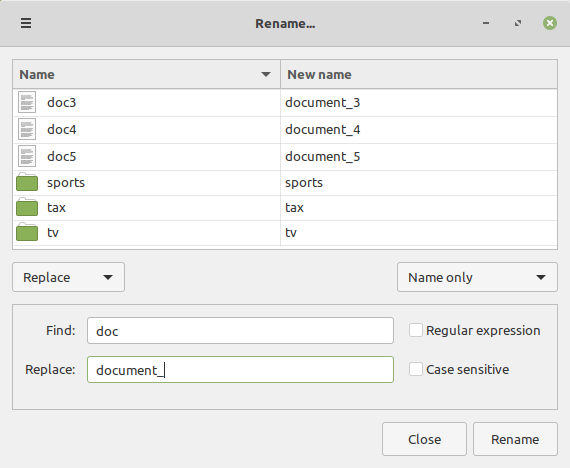 The tool comes out-of-the-box in Mint 20.2. And you can bring it up by right-clicking on files and folders in file manager and selecting rename.
For other Linux, the nifty tool is available in github:
Other Changes in Linux Mint 20.2:
Use Sticky Notes as default note taking app.
File transfer app 'Warpinator' now supports compression and allows to select which network to use.
Nemo file manager adds file and content search support.
New command line utility cinnamon-spice-updater.
HP printer driver: HPLIP 3.21.2
WebApp manager adds support for incognito/private browsing.
The image viewer now supports .svgz images.
NVIDIA prime applet can now switch between AMD onboard chipset and discrete GPU.
Get Linux Mint 20.2:
To upgrade from an existing release, firstly make a backup and then go to "Edit->Upgrade to Linux Mint 20.2 Uma" menu in Update Manager.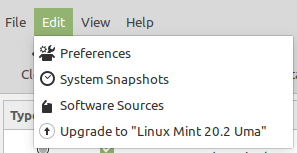 For the disc images, release notes, and more go to: