Glimpse, an open-source image editor based on GNU Image Manipulation Program, released version 0.2.0 two days ago.
Glimpse is a fork of the GNU Image Manipulation Program (GIMP in short).
This project was originally started due to long-standing disagreements between the GNU Image Manipulation Program developers and some of the software's users about who the target audience is, the priority of usability/accessibility changes, and whether it is still appropriate to call a 25 year old software program "the Gimp" as a joke.
Glimpse 0.2.0 was released with updated libmypaint, mypaint-brushes libraries, and re-based from GNU Image Manipulation Program 2.10.12 to 2.10.18.
Other changes in the release include:
Adapted configuration settings from PhotoGIMP
New native 64-bit Windows port
Deprecated support for Python 2 filters and plug-ins on Windows
Updated logo to work better on dark backgrounds & displays in higher resolutions
Replace some icons with Glimpse own artwork
And some upstream backports.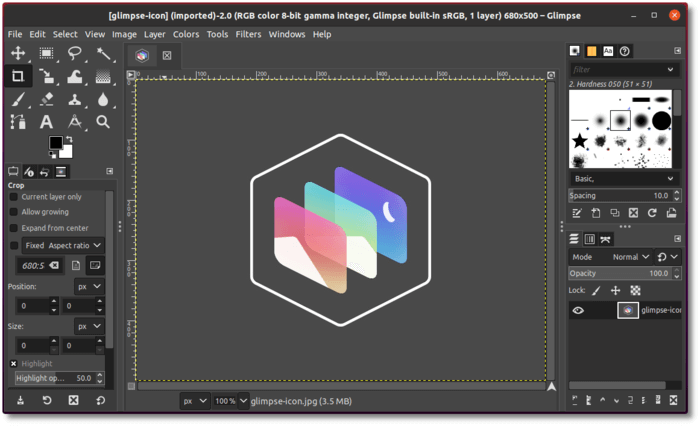 How to Get Glimpse:
Glimpse image editor available for Linux via SNAP package. For Ubuntu users, it can be installed directly from Software.
The software is also available as Flatpak package, get it from flathub repository.
For Windows and other packages, go to its official download page: