Firefox 112, a new monthly release of the popular free open-source web browser is out!
The new Firefox release added support for importing data from Chromium snap, which is the default package available in Ubuntu system repositories. Currently, it only works in Firefox that's NOT installed as a Snap package. Though, the developer team is working on the feature for Firefox as Snap.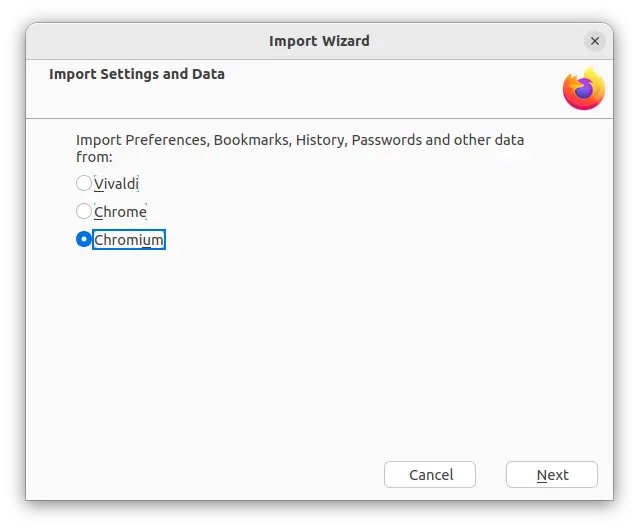 For the tab list panel (open it via the little down arrow icon), it now supports for mouse middle click to close tabs. User can press Cmd/Ctrl + Shift + T to re-open closed tabs. In the new release, the shortcut, can even restore the previous session, when there's no more close tabs in same session to re-open.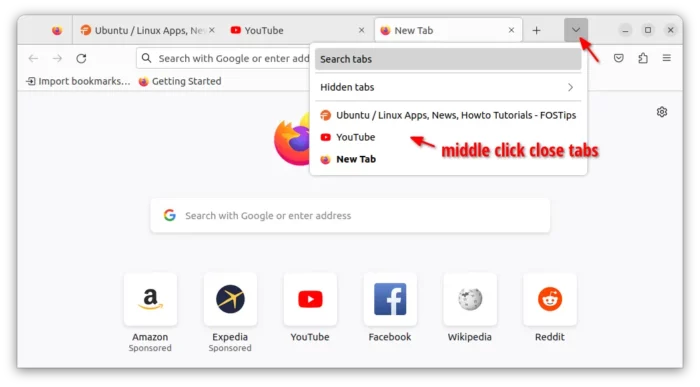 For Windows user with Intel GPU, Firefox 112 now enables overlay of software-decoded video, which improves video down scaling quality and reduces GPU usage.
Other changes in Firefox 112 include:
Right-click on password fields now shows an option to reveal the password.
Extend the list of known tracking parameters to further protect users from cross-site tracking.
Disable U2F Javascript API by default. It remains usable through the WebAuthn API.
Add 'Clear' button to the date picker panel.
various security fixes.
Get Firefox 112.0
The official release note is not ready at the moment of writing, though it will be soon available at the link below along with the download button.
For more Linux systems, just wait and keep your system up-to-date! You system developers will build the new release package and publish through system repositories. For Ubuntu user do NOT like the Snap package, there's a PPA available. Though, you have to set a HIGH PPA priority.