The free FTP solution FileZilla client 3.52.0 was released after both Beta and RC tests.
Compare to the last 3.51.0, the new release added context menu item in the search dialog to close the search and set the selected directory as the current local/remote directory. And now it uses asynchronous file readers/writers in the engine.
And there are bug-fixes and minor changes include:
MSW: React to system color scheme changes
Fixed splitters not being draggable on newly created tabs
MSW: Fixed data directory lookup if run from a development environment
Minor fixes for updating the HTTP transfer status
Fixed a regression with the rename file exists action on downloads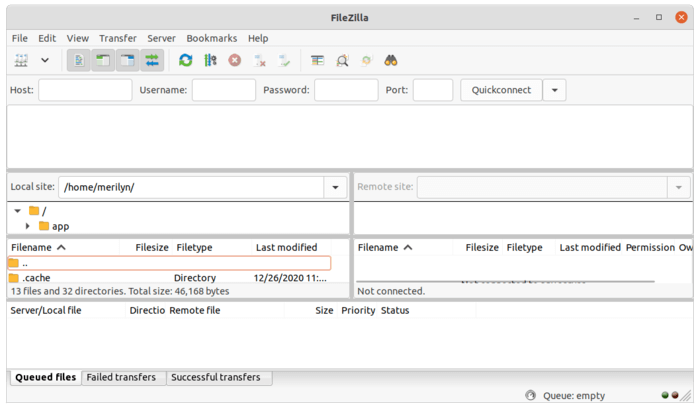 How to Get FileZilla Client 3.52.0 in Linux:
The official download page offers non-install Linux tarball for 64-bit systems:
Just grab the package, extract, and run the executable file in the bin folder to open the FTP client.
The latest version of FileZilla client is also available to install via community maintained Flatpack package, which runs in sandbox. Just go to the link below, follow the setup guide and run the command in the bottom to install it.