Want to set Bing's daily picture as your Desktop background wallpaper? There's a simple graphical tool BingWall can do the job.
BingWall is a free and open-source Bing wallpaper of the day application for Gnome desktop. It allows to list bing wallpaper of the day for 10 Countries: Australia, Canada, China, Germany, France, India, Japan, Spain, United Kingdom, United States.
The utility features:
Set Wallpaper of the day on system start-up.
Preview and one click to set Bing's daily picture as wallpaper.
Bing Wallpaper title watermark (optional).
A click to open download folder for the wallpapers
Dark Theme out of the box.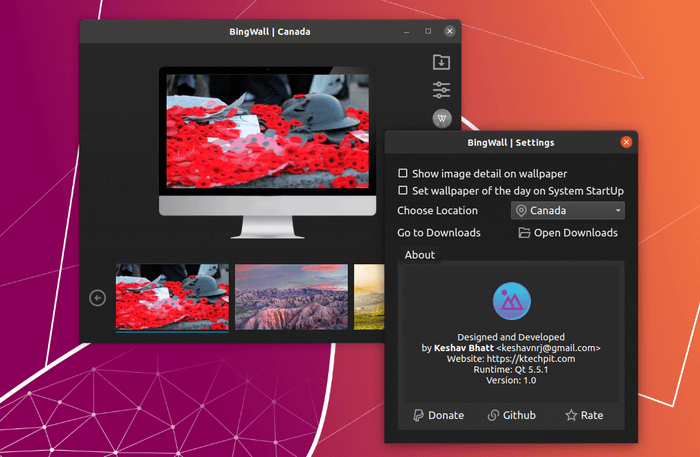 How to Get BingWall in Linux:
While the source code is available in Github, the software so far offers only the containerized SNAP package for Linux users.
Ubuntu users can search for and install it directly from Ubuntu Software: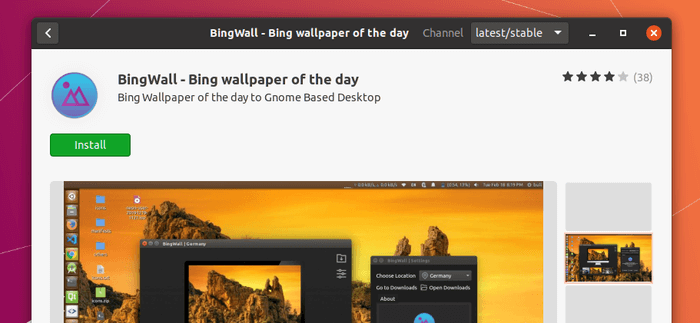 Other Linux can get the utility by running command after setting up the snapd daemon.