XFCE 4.18, the popular lightweight desktop environment for Linux, is out! See what's new in this GTK based desktop.
Thunar File Manager
This is a new major release, which mainly focuses on its Thunar file manager.
In the List View mode of the file manager, it can now display how many files contained for directories. And, user can right-click on any column head to open the 'configure columns' dialog. Where, it adds new option for displaying 'file creation date' column.
An Image Preview is added to 'View -> Side Pane' menu. With it enabled, Thunar can show preview of selected photo images either in left side pane or in right with a separate pane.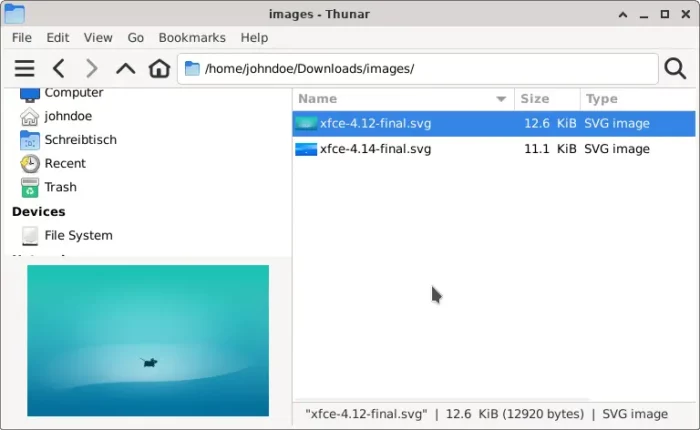 This release also allows to customize Thunar's tool-bar. There will be a button to open "Configure the Tool-bar" dialog when menu's hidden. There, user can add, remove, re-arrange tool-bar buttons as prefer.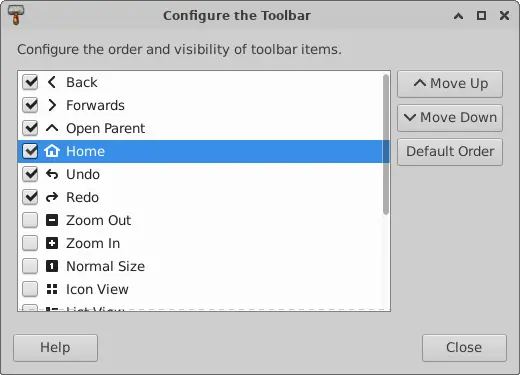 Other changes include Undo/Redo support so far for 'move', 'rename', 'trash', 'link' and 'create' operations, highlight file with different background and filename colors. As well as following changes for Thunar:
Split view via xfconf setting.
Recursive Search support.
Bottom status bar now has a context (right-click) menu.
"Recent" in left pane for accessing recently used files.
New 'Bookmarks' menu.
'Date Deleted' in trash, and 'Restore and Show' to quickly restore and open the folder for restored files.
Add "Set Default Application…" to sub-menu of Open With.
A Custom action menu option can now have sub-menu entries.
Option to show file thumbnail with limited size.
Option to verify file checksum on copy.
Ability to restore tabs on startup.
Other Changes:
Besides the changes for file manager, the DataTime and the Clock plugin has been merged into a single Clock plugin. It features a new binary time mode now and a sleep monitor. See possible layouts with the screenshot below:

The release introduced a new shortcut editor for Thunar file manager, Xfce4-terminal and Mousepad text editor. With it, user can set app-specific keyboard shortcuts in the preferences dialog.
It also improved Hi-DPI screen support by better UI scaling, and support for thumbnail sizes x-large and xx-large.
Other changes in XFCE 4.18 include:
Setting Manager now always show the search entry.
What to do selection box for 'when new displays are connected'.
Option to set matching Xfwm4 theme automatically (if available) on selecting new theme.
Add search entry in the Settings Editor.
Option to hide window decorations.
Appfinder supports for the 'PrefersNonDefaultGPU' property.
The compositor now supports adaptive vsync with GLX.
All header bars of Xfce Windows/Dialogs by default drawn by the XFCE4 window manager now.
How to Get XFCE 4.18:
There's no iso image, or any Linux Distro included XFCE 4.18 at the moment of writing. So, the screenshots here are all from the official release note.
If possible, user can build the new desktop packages from the source tarball.
Or, just wait! Ubuntu may have XFCE 4.18 in next 23.04 release or via "Xubuntu Developers" team PPAs. And, Arch/Manjaro Linux should have the new desktop environments in system repository in coming days.