For Ubuntu, Fedora & other GNOME based Linux user switching from Windows 10/11, it's easy to get your familiar start menu & taskbar back!
GNOME is highly customizable via extensions. There's 'dash-to-panel' to merge the top-bar and dock into single bottom bar. And 'ArcMenu' is available to choose between various start menu styles. By installing the 2 extensions as well as a few tweaks, you can make Ubuntu/Fedora just look like Windows 10 or Windows 11.
NOTE: this tutorial is tested and works on Ubuntu 22.04 (Ubuntu 23.10 Updated) and Fedora 38/39, though it should also work on Debian 11 and Arch Linux and other Linux with GNOME Desktop.
1. Install "Extension Manager"
The "Extension Manager" app is a good choice to install & manage GNOME extensions.
Ubuntu 22.04 and higher can easily install the application from Ubuntu Software (or App Center) app: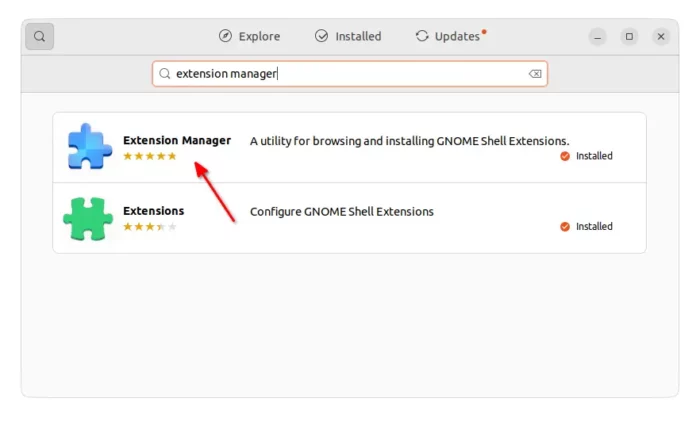 Fedora and its based systems may simply open terminal and run command below to install it as Flatpak:
flatpak install https://dl.flathub.org/repo/appstream/com.mattjakeman.ExtensionManager.flatpakref
2. Install Dash to Panel
After that, open "Extension Manager" and use the tool to search for & install 'Dash to panel' extension: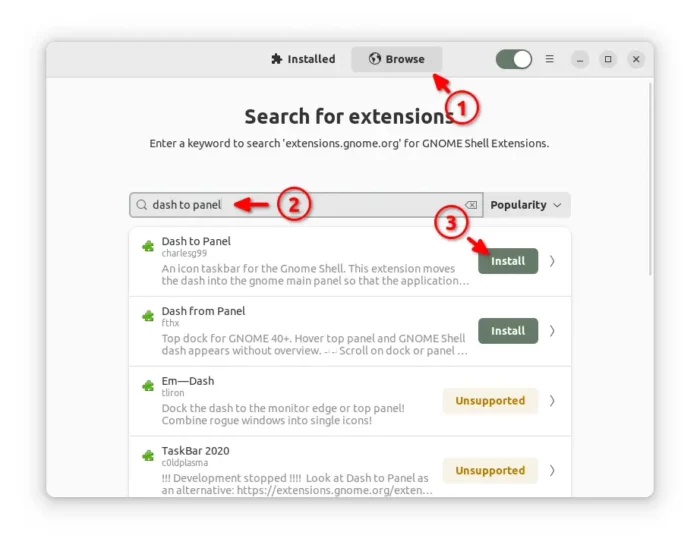 For choice, you may use ON/OFF switch in the web page below to install the extension via web browser:
NOTE: Firefox in Ubuntu 22.04 does NOT support installing Gnome extension. Use another browser or install Firefox as classic deb.
Don't see the on/off switch? Install the browser extension via the prompted link and refresh the page.
Once installed the extension, you desktop taskbar should go immediately into a single bottom panel. Right-click on blank area of the bar, and select "Dash to Panel settings". You may then configure the icons size/margin/padding, background opacity, auto-hide, and so forth as you prefer.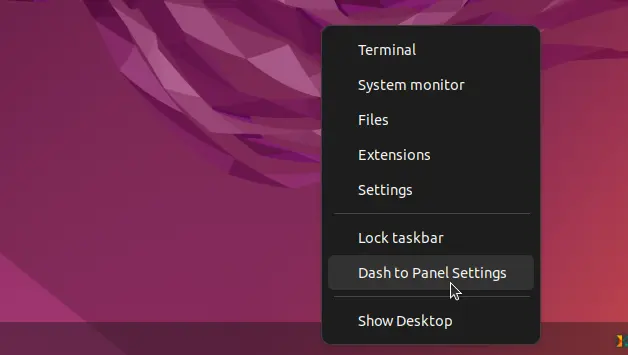 NOTE: Ubuntu user may need to turn OFF 'Ubuntu Dock' using "Extension Manager" app.
3. Install Arc Menu
If you don't like the system default "Start Menu", disable it in Dash-to-panel settings dialog by toggling visible of "Show Applications" button in first tab.
Then install ArcMenu extension either via 'Extension Mangaer':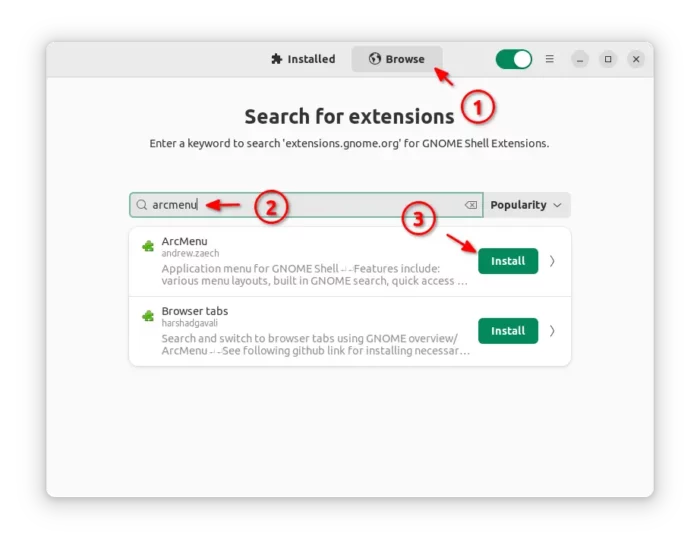 or via the ON/OFF switch in the link below:
The menu also appears immediately on panel after installation. And, right-click on it allows to choose configure the menu button, layout, and other settings.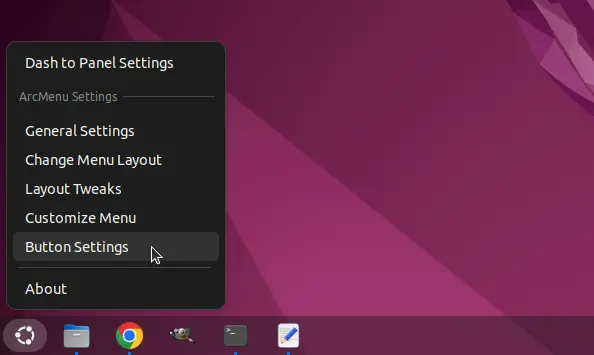 4. Blur my shell (optional)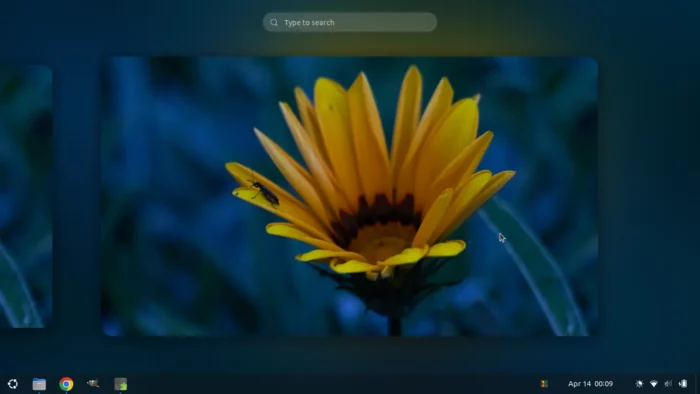 If you prefer, it's possible to add blur effect to taskbar via 'Blur my shell' extension: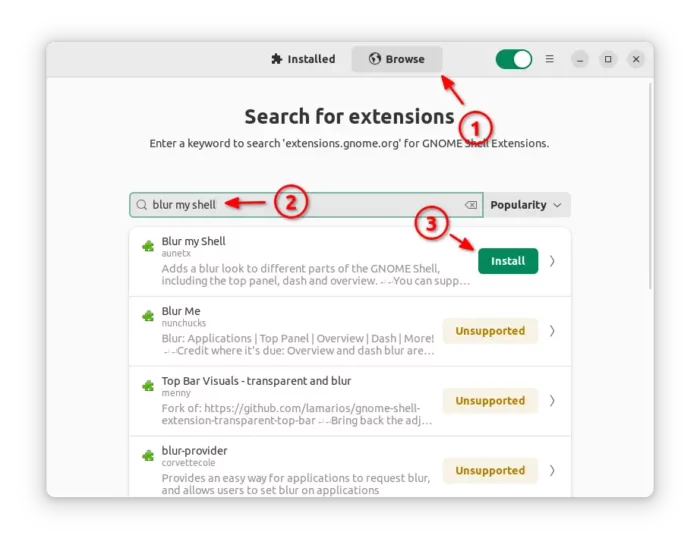 It by default blur the panels, overview, and lock screen. Though it has beta support for blurring your application windows.
Restore (uninstall extensions)
If you want to revert back the original desktop appearance, just disable or remove these plugins via "Extension Manager" app under 'Installed' tab.