Login Manager Settings, aka GDM Settings, released v4.0 Beta for GNOME 45 support!
GDM Settings is a free open-source GTK4 tool for Ubuntu, Fedora workstation, and other Linux with GNOME Desktop. It provides a simple and easy to use user interface for configuring the login screen appearance and behavior.
With it, user can change login screen background, hide user list, tweak the panel appearance, change logo, add welcome message, and do more changes as easy as few mouse clicks.
The latest GNOME 45 was released few weeks ago as default for Ubuntu 23.10 and Fedora 39. And GDM Settings 4.0 Beta (it's stable now) updated recently to add the new desktop support.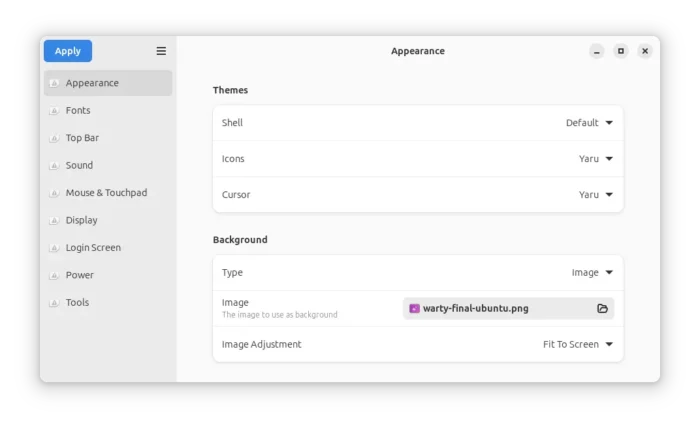 As you see in the screenshot above, the new release features new UI design, adds background images options "fit to screen" and "repeat", and it now supports high contrast mode in GDM.
See more screenshots about the login screen configuration tool:
How to Install GDM Settings
NOTE 1: This is an unofficial third-party tool!
NOTE 2: GDM theme in every Linux system can be different due to custom code by developer teams. The background setting option may be working good in this system, but not for another. And, it can even BREAK your login screen!! So, use it at your own risk.
The tool provides official Linux package through the universal .AppImage, available to download at the link below: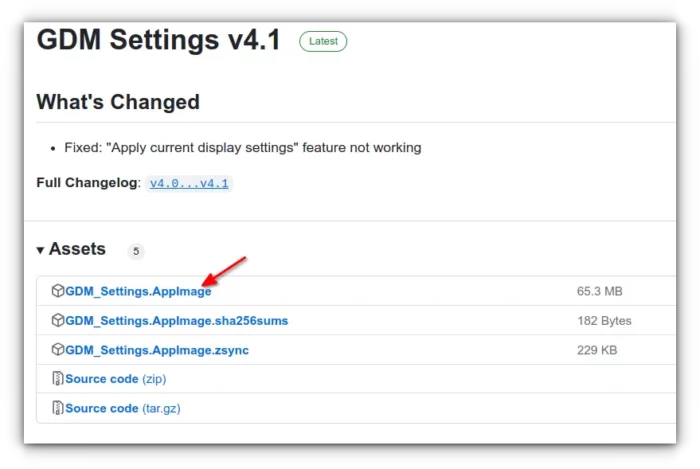 After downloading the package, just add executable permission from file Properties dialog, finally run it will launch the tool.
NOTE: Ubuntu needs to run sudo apt install libfuse2 in terminal (Ctrl+Alt+T) to enable AppImage support.