GIMP, GNU Image Manipulation Program, released version 2.10.22 one days ago with maintenance changes and bug-fixes.
According to the release note, GIMP 2.10.22 added support for AVIF image files. And HEIF files (both AVIF and HEIC) can now be imported and exported in high bit depth (10- and 12-bit per channel).
Other changes in the release include:
Numerous bug-fixes and improvements to PSP (Paint Shop Pro) file format.
NCLX color profiles and metadata will now be properly imported.
Improved multi-layer TIFF exporting.
Improved BMP, DDS, JPEG, WebP, XPM support.
Better handling of Exif "Orientation" metadata
New "Sample merged" option in the GEGL operation tool.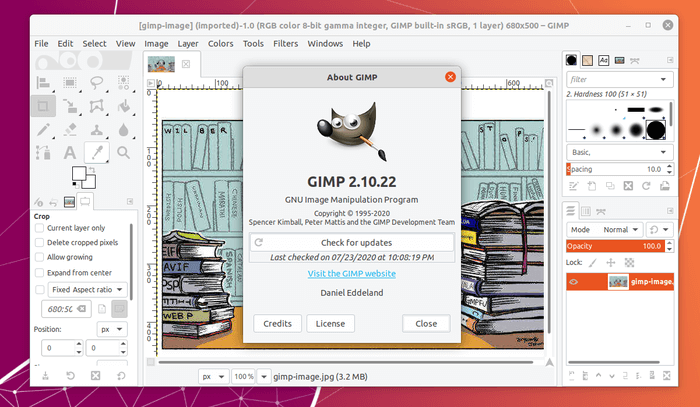 How to Get GIMP 2.10.22 in Linux:
GIMP website refers to the flatpak package which is available to download at the flathub repository:
Simply follow the setup guide in the link page, and run the command in the bottom of the flathub page and enjoy!
For Ubuntu users, there's also a thirty party PPA that contains the packages for Ubuntu 18.04 and Ubuntu 20.04