GIMP, the popular Linux image editor, got a new development release for the next major GIMP 3.0.
The new GIMP 2.99.6 is available to download almost two weeks ago on April 26. It is the third development release, that features a few visible improvements and many API changes.
Many of the third-party plug-ins already ported for GIMP 2.99.2 or 2.99.4 will end up broken, and there is a high chance they will break again in further development releases until we stabilize the API.
GIMP 2.99.6 release highlights:
Off-canvas guides can be placed outside the canvas.
Template selector in Canvas Size dialog
Pinch gesture on canvas for zooming
Improved Paint Select (experimental) tool
Better handling of gAMA and/or cHRM chunks of PNG
API evolution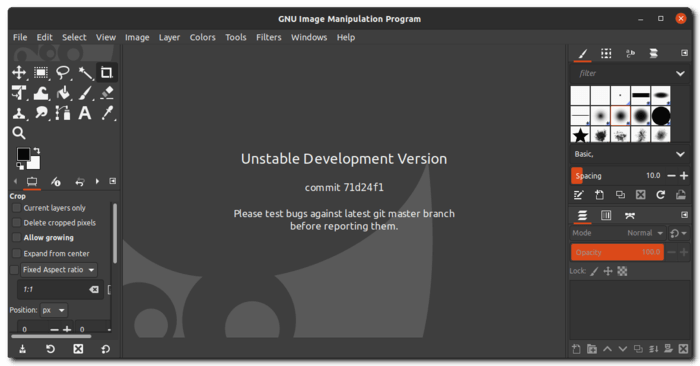 How to get GIMP 2.99.6 in Linux:
The development release is available as Flatpak package for Linux in the beta channel of flathub repository.
First follow this guide to setup flatpak framework in your Linux.
Then open terminal and run command to add the flathub beta repository:

flatpak remote-add --user flathub-beta https://flathub.org/beta-repo/flathub-beta.flatpakrepo

Finally install GIMP 2.99.6 via command:

flatpak install --user flathub-beta org.gimp.GIMP
If you also installed the stable GIMP 2.10 via flatpak package, you have to run one more command since Flatpak only allows one visible branch of a same application at once.
flatpak make-current --user org.gimp.GIMP beta
Finally open GIMP from your system application launcher and enjoy! And to switch back the stable version, run command:
flatpak make-current --user org.gimp.GIMP stable