Mozilla has released the 98.0 release of its Firefox web browser. The big one in this release is the change of 'Download' behavior.
Previously, when clicking a download link in Firefox, it pops up a dialog asks what to do. Then, you may either choose an app to open the file or select save it. In Firefox 98, download starts automatically on click and it indicates via the up-right drop-down menu.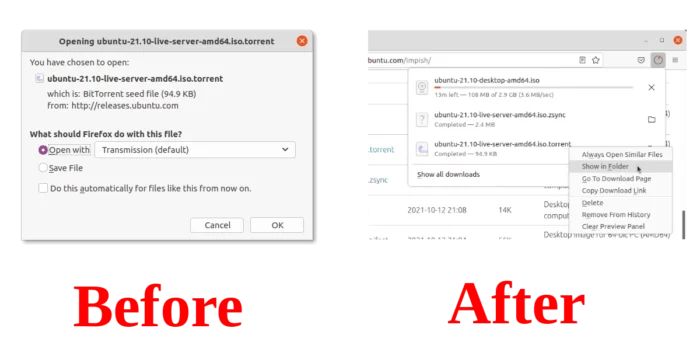 As well, each download has context menu with options:
Always Open Similar Files
Show In Folder
Go To Download Page
Copy Download Link
Delete
Remove From History
Clear Preview Panel
If you want to bring back the old 'Ask to do' dialog, there's the option in 'General' settings for some file types. In my case, they are only SVG, WebP, AVIF, XML, PDF, and mail.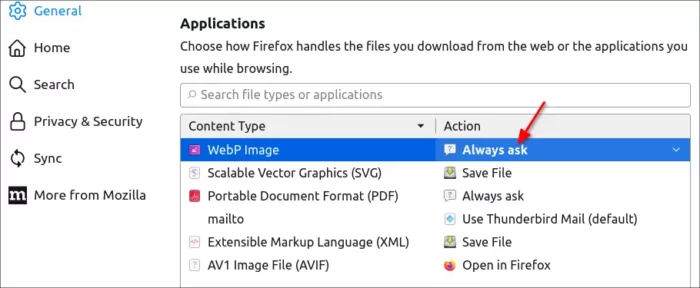 Other changes in Firefox 98 include:
Save downloads immediately on disk instead of Temp folder.
Remove some search engines support.
The Compatibility sidebar panel
Security fixes.
Get Firefox 98:
For the release note as well as download link for Firefox 98, see:
Most Linux keep updating the Firefox package in their own repository. So, just wait and keep system up-to-date will get the latest Firefox web browser.