Want to change the screen notification from top-center to top-right, or any other screen position in Ubuntu, Fedora, or Debian?
It's easy to change the position of notification popups via Gnome Shell Extension. And Panel OSD is the popular one that supports all current Gnome versions.
The Tutorial supports for:
This tutorial will works on all the following Linux systems with Gnome Desktop:
Ubuntu 22.04, Ubuntu 22.10, Ubuntu 23.04
It also works in Fedora 37/38, other Linux with GNOME.
Install Just Perfection Exstion:
1. First search for and open Ubuntu Software app from 'Activities' overview. Then, search & install the 'Extension Manager' tool: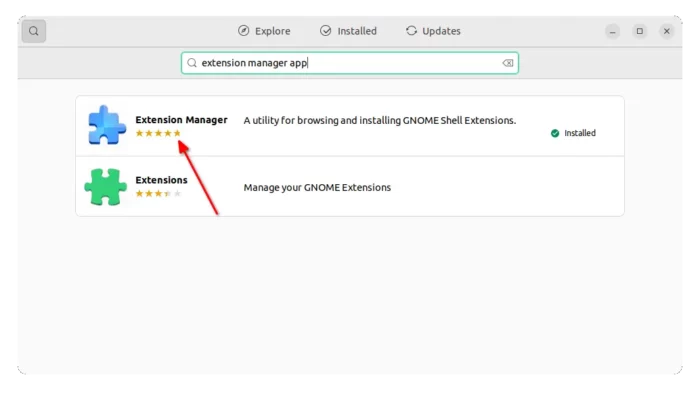 Or, press Ctrl+Alt+T on keyboard to open terminal and run the command below to install the tool:
sudo apt install gnome-shell-extension-manager

2. Press the 'Windows' logo key on keyboard to open overview screen, then search for and launch Extension Manager.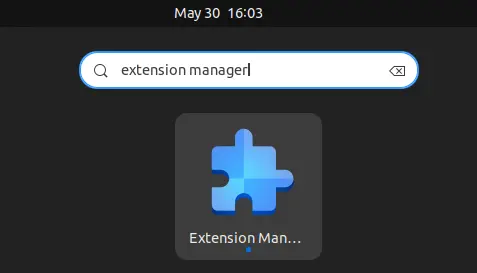 3. When the tool opens, navigate to 'Browse' tab. Search & install 'Just Perfection' extension for Gnome: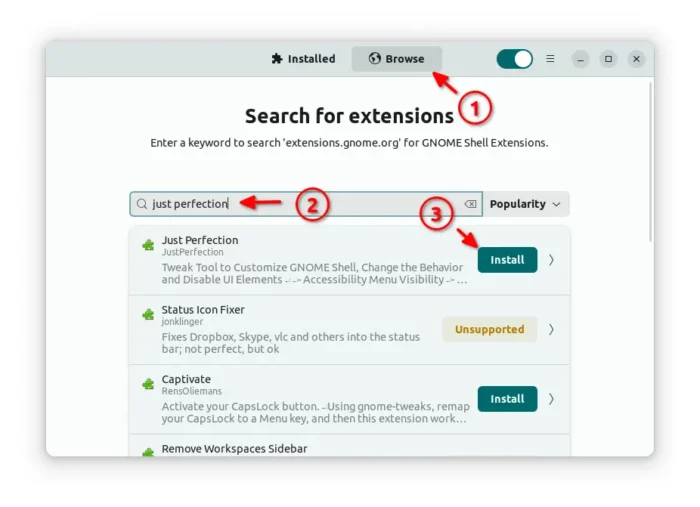 4. Switch back 'installed' tab in Extension Manager. Click on 'gear' button to open the configuration dialog for the new installed extension: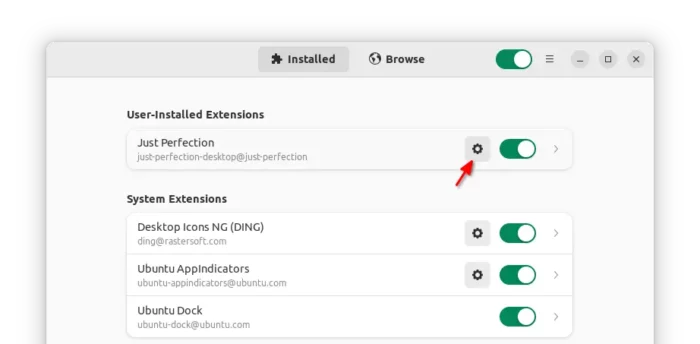 5. Finally, in the pop-up dialog, switch to "Customize" tab and select another value for 'OSD position' to change the notification bubbles position.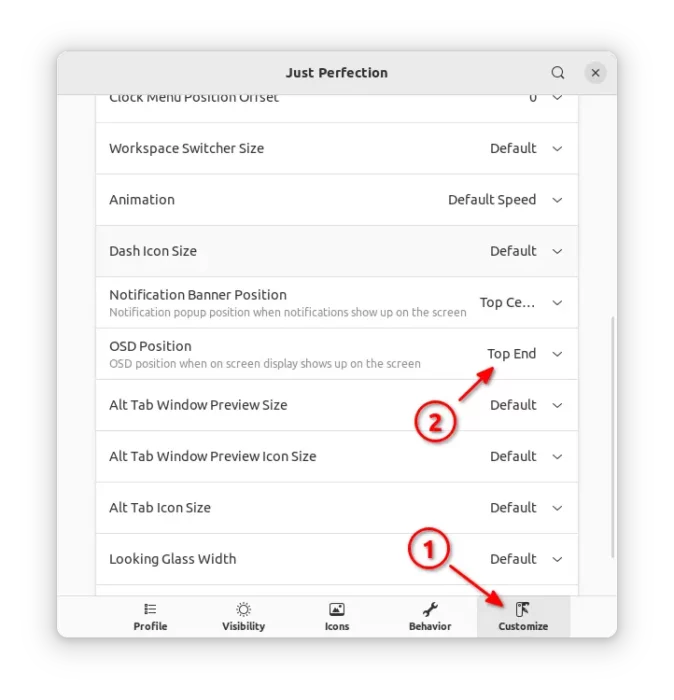 As you see, the tool also has many other useful options to configure your desktop appearance and behavior.