Thanks to Debian upstream, Ubuntu finally include the gdm-settings package in its universe repository for 23.10.
gdm settings is a graphical tool to configure the login screen for the GNOME Login Manager. It's a free and open-source application written in Python programming language.
With it, user can easily configure the login screen with following options:
Background Image/Color.
Icon/Cursor/Shell Themes.
Fonts.
Scaling Factor.
Top-bar items.
Mouse & Touchpad functions.
Night light.
Logo, welcome message, hide user list.
Power button behavior, automatic screen off, automatic suspend, etc.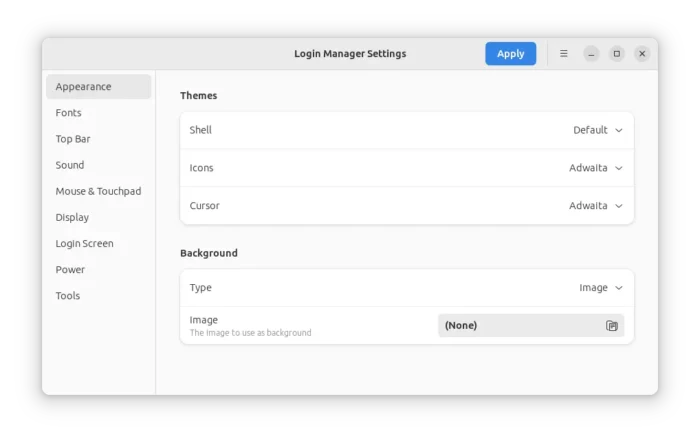 GDM Settings so far is available to install in most Linux via Flatpak package and AppImage, both run in sandbox.
It's probably due to different GDM versions and sandbox permission issues, the tool is not always working in all GNOME based systems. It's working good in Ubuntu 22.04, but NOT so far for Ubuntu 23.04 in my case.
Thankfully, Ubuntu now has the gdm-settings package in its system repository, which is backported from the Debian upstream. The native package means better support! Though Ubuntu 23.10 is still in development stage, things may change.
How to Install GDM Settings in Ubuntu 23.10
So to install the software package, simply open Ubuntu Software, search for and install "GDM Settings".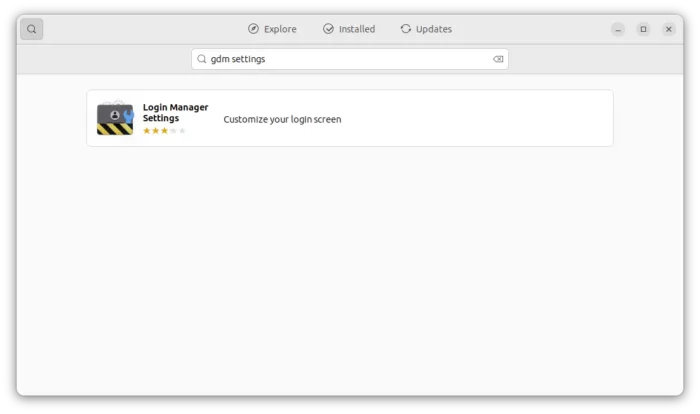 Or, press Ctrl+Alt+T on keyboard to open terminal, and run the command below to install the package.
sudo apt install gdm-settings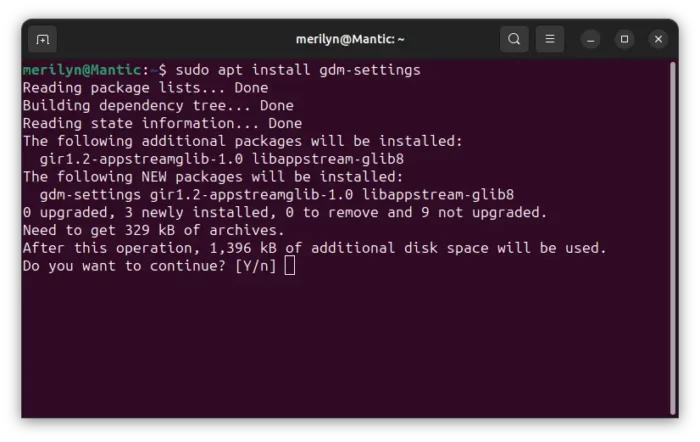 Once installed, click top-left 'Activities' and then search for and launch the tool.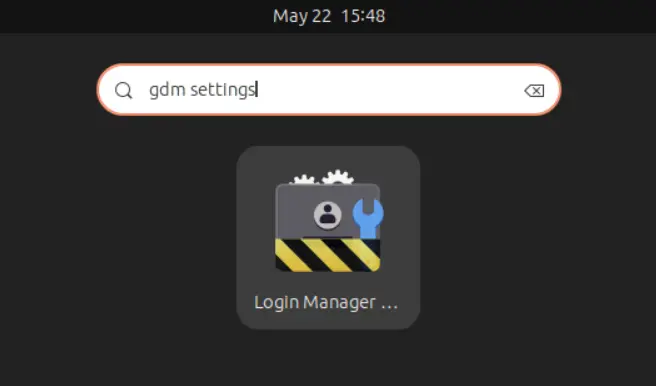 NOTE: Ubuntu 23.10 is still in development at the moment of writing. The package may be not working properly, and even be removed later from system repository.