System76 announced the release of Pop!_OS 21.04! Features Gnome 3.38, Linux Kernel 5.11, and Ubuntu 21.04 package base.
System76 is an American computer manufacturer in the sale of Linux laptops, desktops, and servers. It preinstalled the open-source Pop!_OS on its products. And Pop!_OS uses Ubuntu package base and features custom GNOME desktop environment.
The new release features COSMIC (Computer Operating System Main Interface Components) workflow. During initial setup, it offers a welcome screen to customize your desktop, such as toggle dock launcher.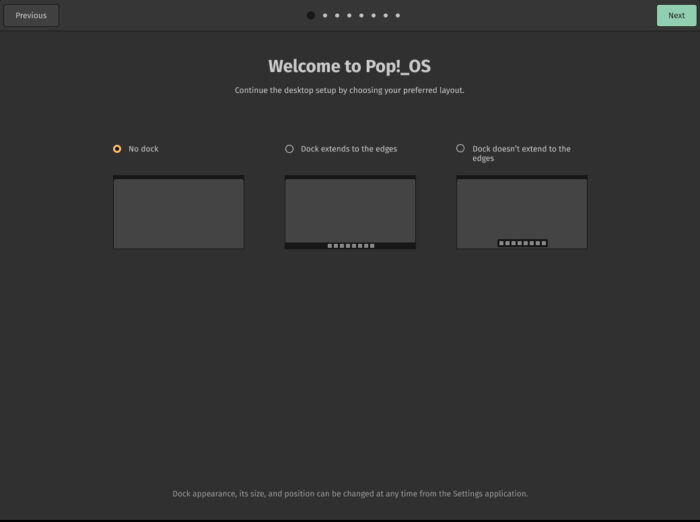 The top-left corner 'Activities' button has been split into Workspaces and Applications. While 'Workspaces' lists all the workspaces as well as opened apps, 'Applications' acts just what 'Show Applications' does.
And, you can easily toggle on / off the two buttons as well as changing data & time position in Desktop settings.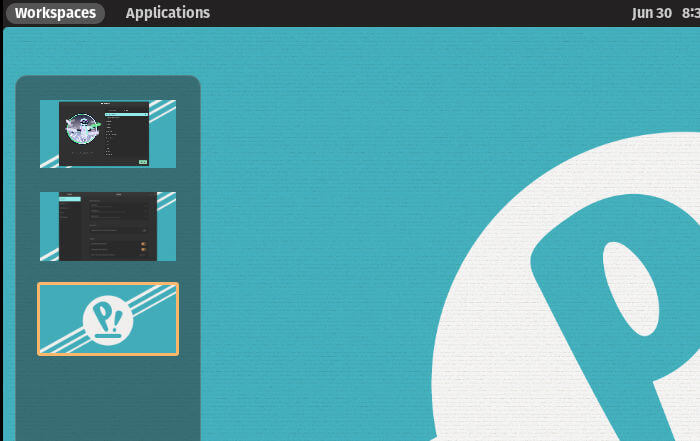 As well, there are new keyboard shortcuts and trackpad gestures in the release including:
Ctrl+Number to launch a search option in the launcher.
Close selected window via Ctrl+Q.
Right-click to launch an app on dedicated graphics.
Swipe four fingers right on the trackpad to open the Applications view.
And swipe 4 fingers left to open Workspaces view, up / down to switch workspace.
Swipe with three fingers to switch between open windows
Other changes include drag and drop tiling app windows, new OS Upgrade & Recovery settings menu, new plugin system to create own plugins to search with.
How to Get Pop!_OS 21.04:
To get the disc image, go to system76 website: