Looking for a screen capture that works on Linux Wayland? Ksnip is a good choice.
Ksnip is a free and open-source screenshot tool works on Linux, Windows, and Mac OS. It's a Qt-based software with many many annotation tools.
Ksnip Features:
Wayland Support:
For Linux users, it works on both the classic X11 and Wayland session. While Gnome Wayland has full support, it only takes screenshots for full-screen, current screen, and window under cursor on Plasma Wayland.
Basic screen capturing features:
Like other screenshot tools, Ksnip support for capturing a selected screen area, full-screen, and an app window. Besides, it can take screenshot of last screen area and full-screen for all monitors.
For the selection capture, it displays width and height of the rectangle, and magnifies the screen area around mouse cursor. By pressing and holding Ctrl key while selecting, it allows to resize and move the selection area before making screenshot.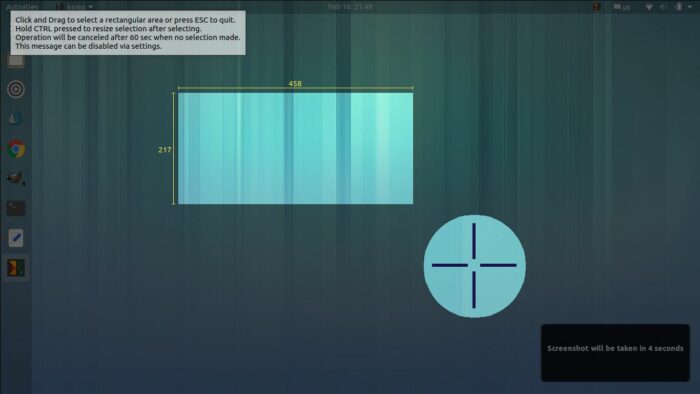 Built-in Editor:
As a fast growing app project, it so far support for following editing tools:
line, arrow, double arrow.
pen, marker pen.
text, text pointer, text arrow.
number, number arrow, number pointer.
blur, pixelate.
Rectangle, ellipse.
Emoji faces.
Drop shadow, border, grayscale.
In addition, it allows you to crop the screenshot either via menu button or a hot key.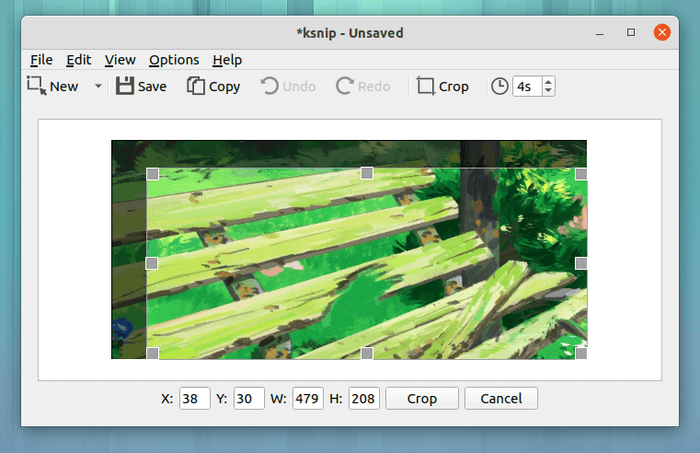 You can also scale the pic size via either pixel or percent, with or without aspect ratio.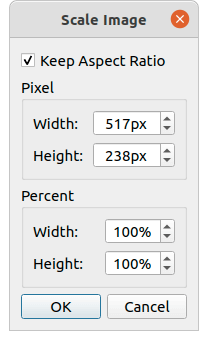 Ksnip also supports for adding a watermark. By adding one from the Settings page, you can get it easily from the Edit menu.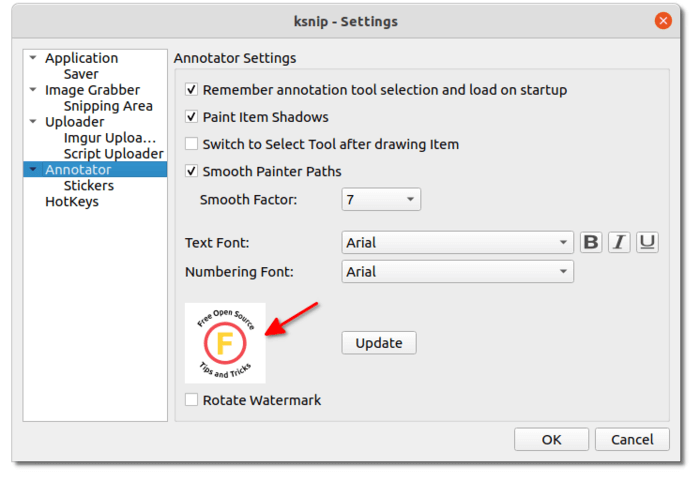 Other Features:
Moreover, Ksnip supports for uploading to Imgur with or without an account. Either click the "Upload" menu option or press Shift + U on keyboard. After confirming, it will open the URL automatically if succeed.
For more, it has a "pin" feature that make screenshot in frameless windows that stay in foreground. Also, it has an indicator menu with screenshot actions and other options.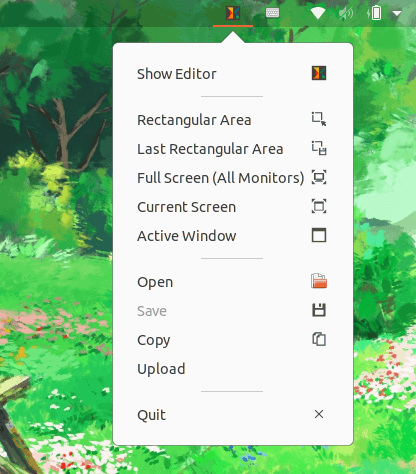 Download and Install Ksnip:
The DEB package for Ubuntu / Linux Mint based systems, RPM package for Fedora based systems, non-install Appimage, as well as Windows, Mac OS, and source tarball are available to download at the link below: