This is a beginner's guide shows how to install the latest version of Battle for Wesnoth in Ubuntu, Linux Mint.
The Battle for Wesnoth is an open source, turn-based strategy game with a high fantasy theme. It features both singleplayer and online/hotseat multiplayer combat.
Ubuntu includes the game package in its own repository. It is however always old! To get the latest version, you can install it via Flatpak, the universal Linux package format.
The tutorial works for:
This tutorial will work on following Linux Distributions:
Ubuntu 18.04, Ubuntu 20.04, Ubuntu 20.10
Linux Mint 19.x, Linux Mint 20.x.
1. Setup Flatpak in your system:
Before getting started, you have to first set up the flatpak framework on your system.
Open terminal from system app launcher, select run the command match your system: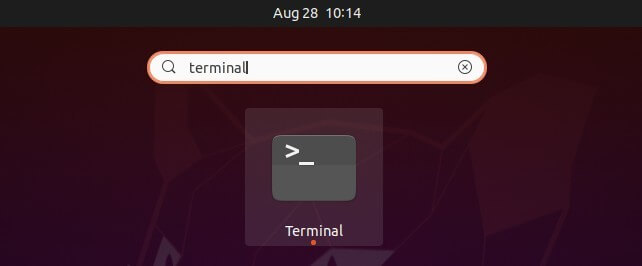 For Linux Mint >= 18.3, elementary OS >= 5.1, and Pop!_OS 20.04, Flatpak is supported out-of-the-box, just skip this step.
For Ubuntu 18.04, you have to first run command to add the PPA for updated flatpak package:

sudo add-apt-repository ppa:alexlarsson/flatpak && sudo apt update

Then run commands for Ubuntu 20.04 to setup it.

For Ubuntu 20.04 & higher, run following commands one by one:

sudo apt install flatpak

flatpak remote-add --if-not-exists flathub https://flathub.org/repo/flathub.flatpakrepo
2. Install Battle for Wesnoth flatpak package:
After properly setup flatpak in your system, you can run the single command in terminal to install the game:
flatpak install flathub org.wesnoth.Wesnoth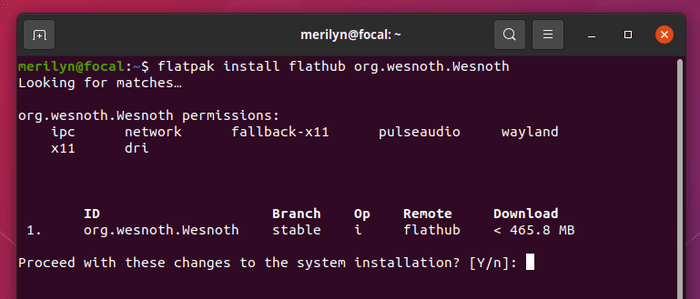 And you can check for updates regularly by running command in terminal:
flatpak update org.wesnoth.Wesnoth
NOTE: The flatpak package runs in sandbox, it won't replace Battle for Wesnoth installed from Ubuntu Software (or via apt command). So you may have 2 game icons in app launcher.
(Optionally) 3. Remove Wesnoth flatpak package:
For any reason, you can easily remove the game by running command:
flatpak uninstall org.wesnoth.Wesnoth