Your system default image viewer should be good. But it's always better to have more choices, isn't it?
Image Roll is a free open-source image viewer for Linux desktop. It's simple, fast and uses GTK4 toolkit plus Libadwaita for its user interface, that looks modern and native in GNOME desktop.
Though there are quite a few tools to do image manipulations, Image Roll has a few buttons in the bottom to do:
Crop image.
Rotate image.
Resize image.
As well, there are the buttons to Undo and Redo what you did on photo images.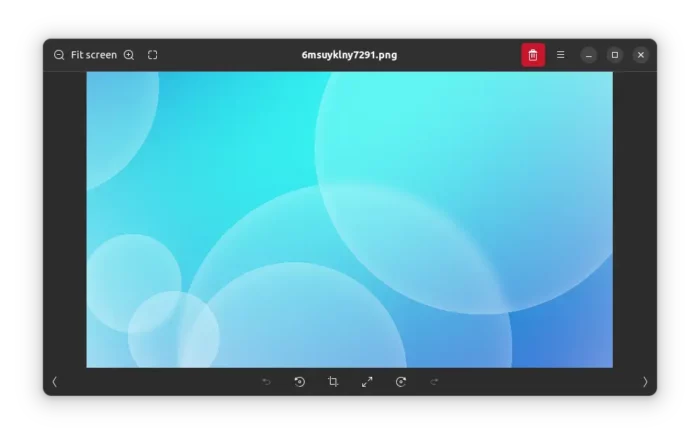 The image viewer works on both Linux desktop and mobile devices. It has options to save image to clipboard, set image as wallpaper, print image. And, it follows system color scheme to switch between light and dark mode automatically.
There are however disadvantages so far (July 2022), including:
It does not display image properties, e.g., resolution size and file size.
Resize pop-up does not show current resolution, though the developers are now working to fix it.
How to Get Image Roll:
The software offers 64-bit .deb package for Debian / Ubuntu PC & laptop users.
However, as GTK4 app you need as least Ubuntu 22.04 / Debian Unstable to be able to install the .deb package.
For Arch and Alpine Linux users, the image view is available to install either via AUR and system repository.
Most other Linux, include old Ubuntu releases, Linux Mint, may install it as universal Flatpak package.