GNOME To Do, the personal task manager application, has been renamed to Endeavour.
GNOME To Do is the DEFAULT task manager in some Linux, including Ubuntu and Manjaro Linux. It's neither core nor circle apps for GNOME, but really simple and useful for organizing your tasks without getting into your way.
As the name indicates, it's designed to seamlessly integrate with the GNOME desktop environment. Allows to add, modify and remove tasks seamlessly from your local and online task lists.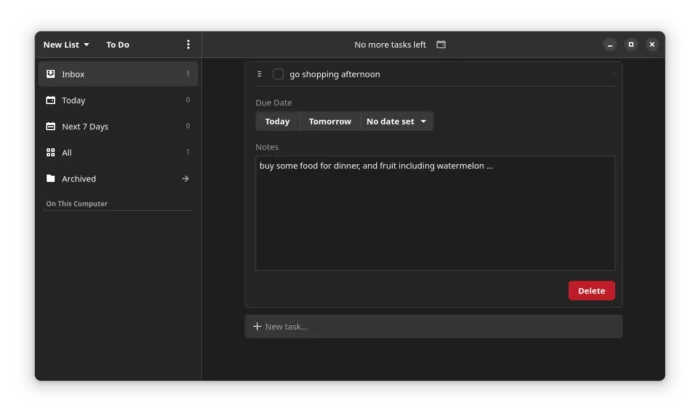 The app was created 7 years ago by Georges Stavracas when he was a university student. Few weeks ago, the developer announced that he's going to give up GNOME To Do due to lack of time:
Over the years, however, things changes. I married, moved to a new home with my partner, adopted a lovely dogga. Had to deal with the sucky parts of life like paying bills, planning meals, doing groceries, therapy, relearning how to live and operate under ADHD, taking care of myself and people around me.
Now, the project has new maintainers to keep developing the task manager app. The app name now is "Endeavour", and adds a new feature to drag and drop tasks between user-created lists.