Love the look of Libadwaita app 'theme' in upcoming GNOME 42? A GTK3 port is now available for Ubuntu 20.04, Debian 11, Arch and other Linux with GNOME.
As you may know, GNOME is porting the core apps into GTK4 + Libadwaita with a complete flat design theme. Some apps have already been ported and available to install as Flatpak. For GTK3 apps, there's now a theme being developed on github.
What is Libadwaita:
Libadwaita is a new Gnome library introduced almost a year ago as the visual language for GNOME applications.
As you may know, Adwaita is the GTK's default theme. It's also GNOME's visual language. As GTK serves multiple platforms, it must be extremely stable and can't evolve as fast as GNOME. So the 'libadwaita' project is created as the visual language for GNOME for apps to keep up with the latest designs. See more about libadwaita.
GNOME 42 core apps will use libadwaita and GTK4 for the look and feel. And "adw-gtk3" is a GTK3 port from libadwaita.
Screenshot comparison:
The new Gnome default theme uses 'borderless' design in app buttons, input- and select-boxes. And like old Adwaita theme does, it has different accent colors for check-box, toggle icon, and highlight text.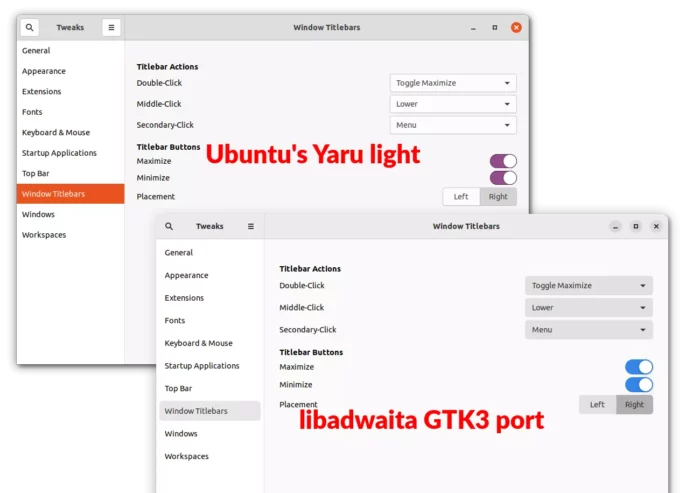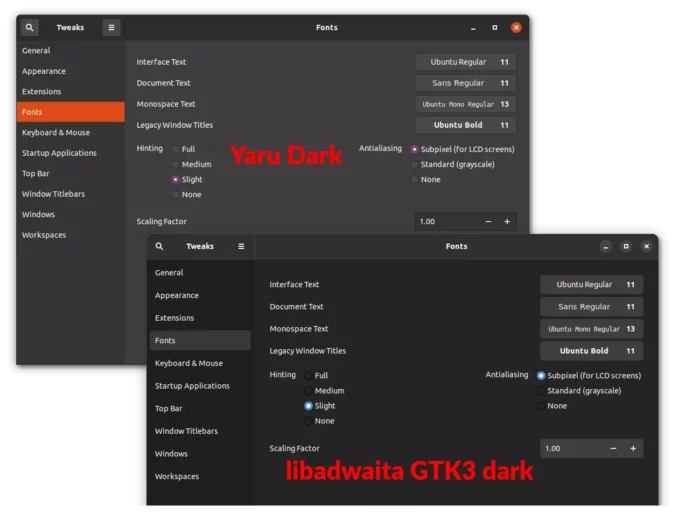 Implement Libadwaita look & feel for GTK3 apps
Firstly, download the latest tarball from the Github releases page by clicking the link below:
Next, extract the tarball and move theme folders into .themes directory in user home. See the picture below: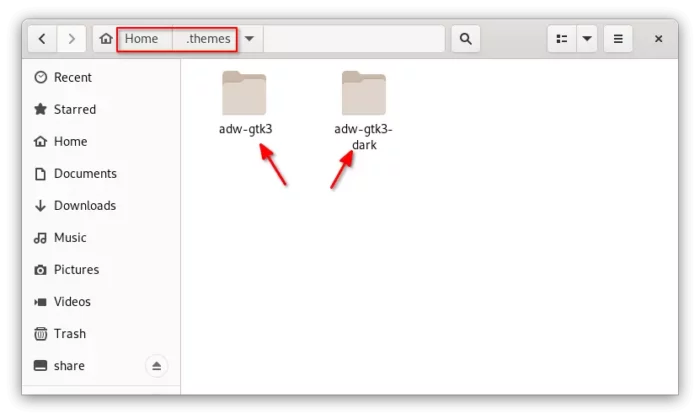 Press Ctrl+H in file manager, and create .themes folder if NOT exist.
Finally, apply the new theme via Gnome Tweaks (install it via Ubuntu Software) tool under 'Appearance' tab, by choosing either 'Adw-gtk3' or 'Adw-gtk3-dark'.

That's all. Enjoy!