A new monthly release of Firefox web browser is out! For Microsoft Windows user, 2-finger touchpad swipe left / right gesture now works out-of-the-box, for history back or forward. If you never heard of the function, press and hold Alt key on keyboard, then try swiping in Linux.
The 105 release also has a small improvement to the "Print…" dialog, by adding option to print "Current" page.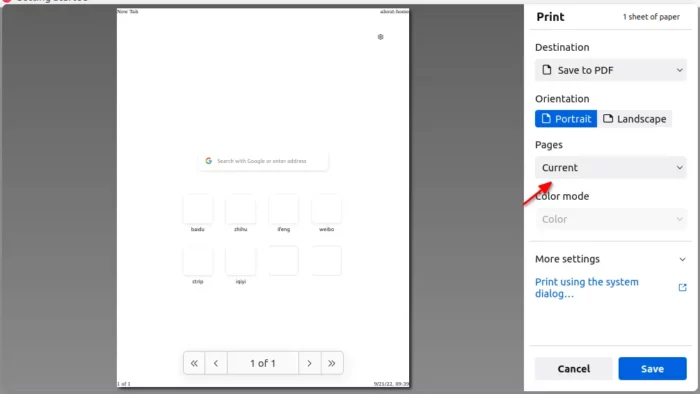 There are some other improvements in the release. Searching in large lists for individual items is now 2x faster; handles low-memory situations much better to improve stability in Windows; touchpad scrolling is more accessible on macOS; and less likely to run out of memory on Linux.
Other changes in Firefox 105 include:
support partitioned service workers in third-party contexts.
compliant with the User Timing L3 specification
support for the Offscreen Canvas DOM API with full context and font support.
and various security fixes.
Get Firefox 105.0
The popular Linux systems, such as Ubuntu, Fedora and Arch, keep updating the latest Firefox packages in their official repositories. So, just keep your system update to update. You'll get the latest version very soon.
For the portable tarball and other system packages, go to the "Download" button in the release page below: