This simple tutorial shows how to enable desktop icons support and add your applications onto desktop in the GNOME desktop.
NOTE: This tutorial is tested and works in Fedora Workstation 37/38 and Manjaro. It should also work in other Linux, such as Rocky Linux, Debian, CentOS, RHEL with GNOME, though Ubuntu has the function out-of-the-box.
1. Enable Desktop Icons
GNOME does NOT support desktop icons out-of-the-box, perhaps due to design issue. But, it's easy to get this function by installing an extension.
Ubuntu uses 'Desktop Icons NG (DING)' extension by default to get this function. You can install it by going to the page below:
Then, use the ON/OFF switch to install it in most other Linux with GNOME. The GTK4 port of DING is also available for choice.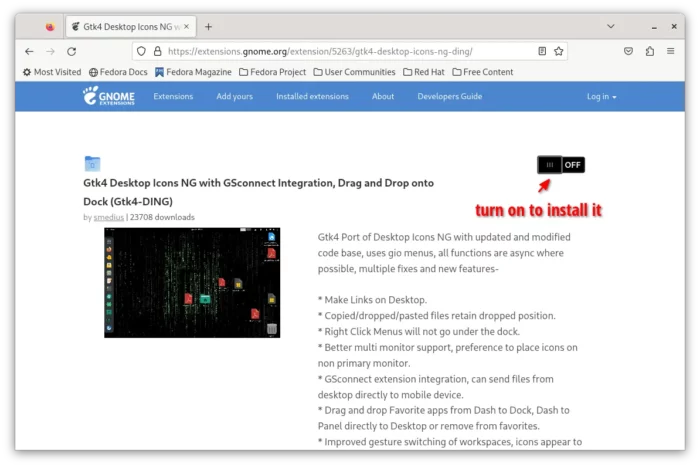 If you don't see the toggle button, click the "Click here to install browser extension" link to install browser extension and refresh the page.
Once installed, it should display the 'Home', 'Trash', etc, icons on your desktop. Simply right click on desktop and select "Desktop Icons Settings" will open the configuration dialog. Where you can configure icon size, show/hide personal folder, trash, network drives, and so forth.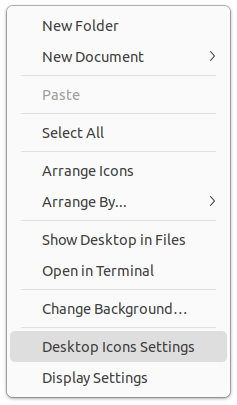 2. Add App Icons to Desktop
To add your favorite app icons to desktop, go to the link page below:
Then, use the ON/OFF switch to install the "Add to Desktop" extension.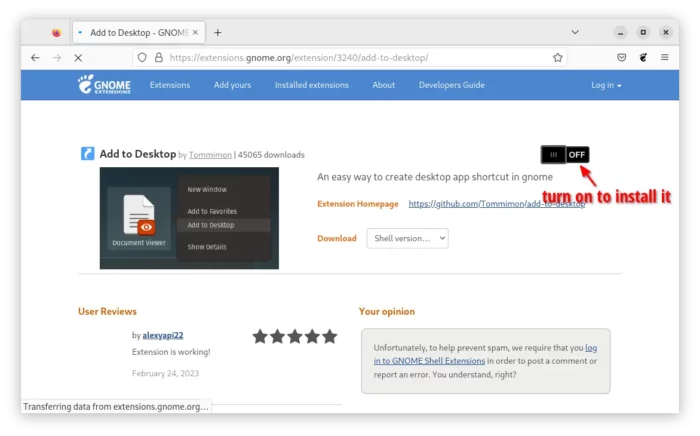 Once installed, open 'Activities' overview. Search for your application, right-click and choose "Add to Desktop" option to add it.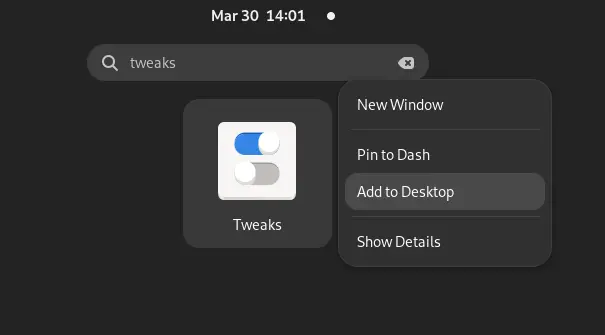 At the moment of writing, the 'Add to Desktop' extension does not support GNOME 44. For choice, user can open file manager and navigate to 'Other Location > Computer (or OS name) > usr > share > applications'. Then drag and drop the .desktop shortcut file into another file manager window user's 'Desktop' folder.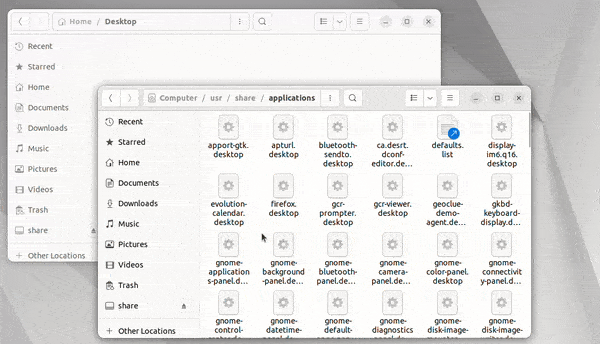 Finally, right-click on the new icon on desktop and go to its 'Properties' page. Enable 'Allow executing file as program' permission and finally enable "Allow Launching" in the context menu.