For Linux Mint user boring with the default dark system panel, here's the quick tip to make it fully or semi-transparent in the Cinnamon desktop.
As a GNOME based desktop environment, Cinnamon also has many third-party extensions. 'Transparent panels' is one of the top popular ones.
1. Install 'Transparent Panels' extension
First, open System settings either from system start menu, or by right-clicking on panel and select the menu option.
When System Settings opens, click on 'Extensions' option under Preferences section.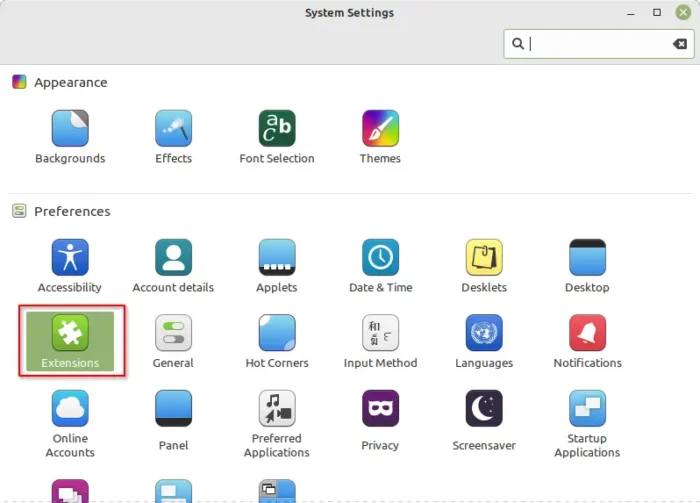 Next, navigate to 'Download' tab, search (usually the first one) and click the down arrow button to install the 'Transparent panels' extension.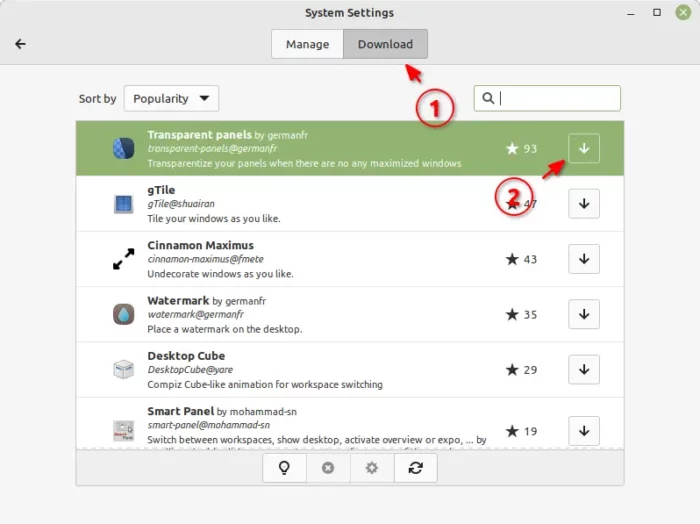 2. Enable & configure transparent panel
The extensions are not enabled automatically after installation, you have to navigate back 'Manage' tab in the extension settings dialog.
Highlight that extension in the list and click '+' button to enable it.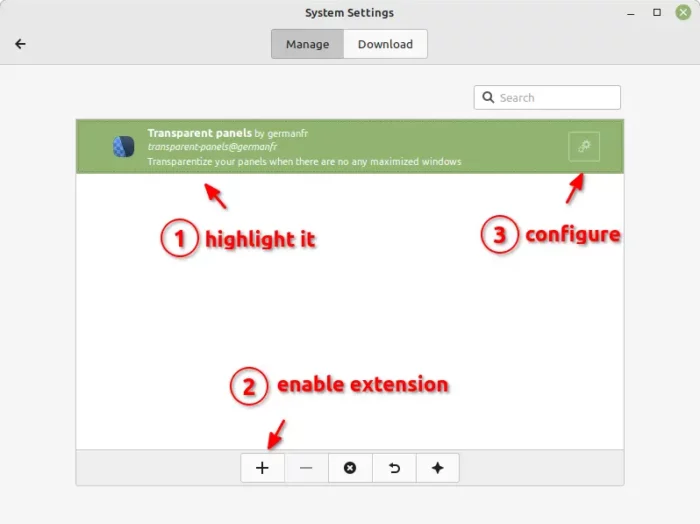 It by default makes your panel transparent with shadow. Though, you can click on the gear button to launch the extension settings page. Where, you can select 'Fully transparent' or 'Semi-transparent' for choice.
And, if you have enabled more than one panels, the extension supports for applying the transparent effect separately for your selected ones.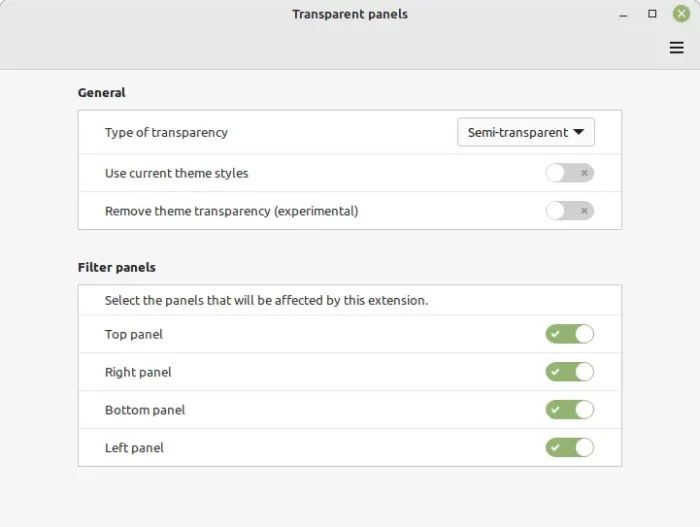 Restore the default solid color panel
To revert back original panel color, either disable the extension via minus sign ('–') button or remove it via cross mark ('x') under 'Manage' tab of Extension settings page in System Settings.
That's all. Enjoy!