Login Manager Settings, the graphical configuration tool for your Ubuntu/Fedora's login screen, just updated with new features!
Besides changing login screen background, theme, fonts, top-bar and mouse & touchpad options, it now has a new "Power" tab to configure automatic power saver and suspend settings.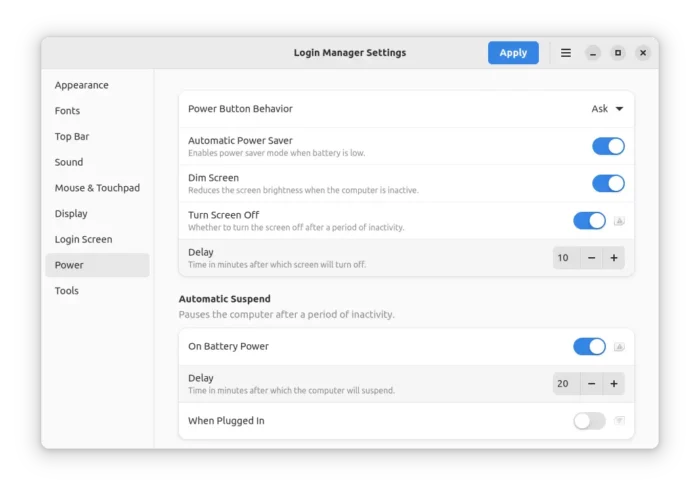 As you can see, it can configure how your laptop behavior when hitting Power button when in login screen. Whether to automatically dim, turn off screen with certain time delay. And, whether to automatically suspend when running on battery or power supply.
The new version also add "Import from file" and "Export to file" options under hamburger menu (≡). Meaning you may save your presets into .ini files, and use either in another machine or for restore purpose.
However, you need to pay attention on the image files that use in the configuration tool. A mis-match of image file or file path will not make the corresponding options work properly.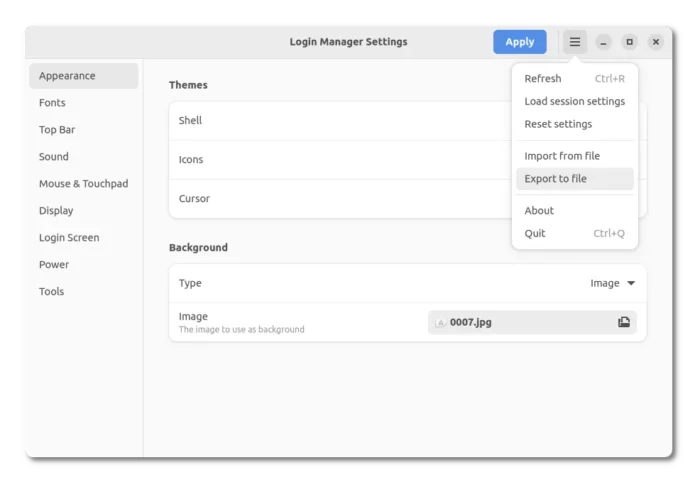 If you use Welcome Message in login screen, the text now can be enlarged to look better use the new options.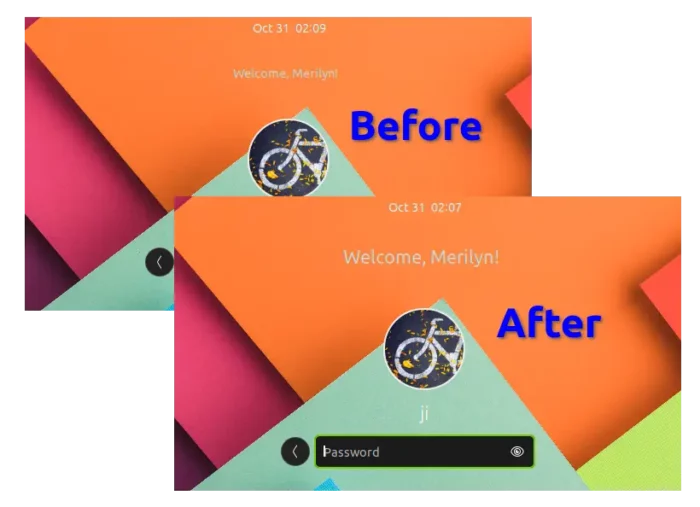 Other changes in Login Manager Settings v2 (in beta at the moment) include:
Rename 'Miscellaneous' tab to 'Login Screen'.
New GNOME 43 style 'About' dialog.
Colored command-line output
Adaptive app window.
For Ubuntu based systems, 'Apply Current Display Settings' under Display tab now is working.
Get Login Manager Settings
The 2.0 version is still in beta at the moment of writing. User can however download the AppImage package from the link below:
Then you may run the AppImage package after adding executable permission.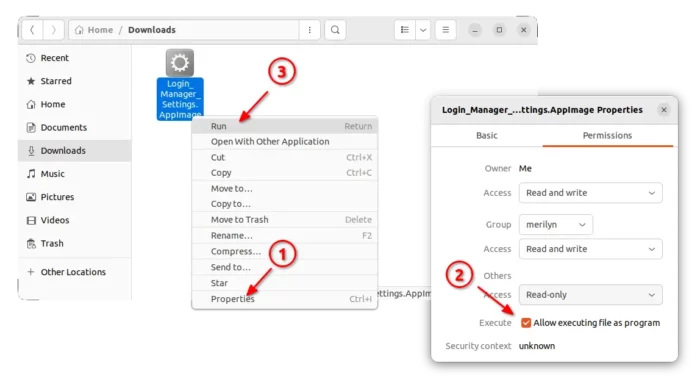 For the stable version, just scroll down in the previous link page and select version 1.1 or install it as Flatpak package.
Tip: Ubuntu 22.04 & Ubuntu 22.10 does not support AppImage out-of-the-box. To enable it, run sudo apt install libfuse command below in terminal: