Haguichi, the graphical front-end of LogMeIn Hamachi, has released version 1.4.6!
Hamachi is a popular network application to create peer to peer VPN tunnel, that can be used for gaming, remote administration, or other use.
While Hamachi for Linux only provides a command line interface. The free and open-source Haguichi was born to provide graphical user interface.
What's New in Haguichi 1.4.6
The new Haguichi 1.4.6 was released a day ago. It added support for GNOME Console, the core terminal application for GNOME.
And, it implemented separate thread and mode for configuring, improved display of long text input in commands editor.
For the user interface, it now uses actual Gtk.SearchBar widget for search bar, and uses pill style action buttons in message box.
Other changes include:
Drop support for pantheon-terminal and pantheon-files. While a separate version for Elementary OS 7 is available.
Remove stylesheet for Mint themes.
Remove Control+F1 as accelerator to open keyboard shortcuts window.
And update translations.
How to Install Haguichi in your Linux
Step 1: Install Hamachi
You first need to install LogMeIn Hamachi before being able to use Hagiuchi. Simply go to the download link below:
Depends on your machine, select download 64-bit package for modern PC/laptop or ARM package for mobile device. Select .deb package for Debian, Ubuntu, Linux Mint, or .rpm package for Fedora, Suse, RHEL.
Then, just right-click on package and select open with "Software Install" to install it.
Step 2: Install Haguichi
The software offers official packages for most Linux systems.
First, search for and open a terminal window either from start menu or 'Activities' overview depends on your desktop environment.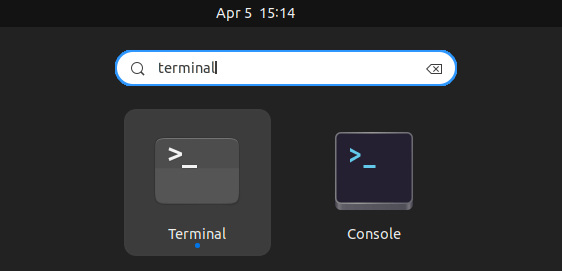 Then depends on your Linux Distribution, select run the commands below one by one:
For Ubuntu (16.04, 18.04, 20.04, 22.04, 23.04) & Linux Mint, run commands one by one to install it from the official PPA:

sudo add-apt-repository -y ppa:ztefn/haguichi-stable

sudo apt update

sudo apt install -y haguichi

For Fedora 36/37/38, just run commands to get it from Copr repository:

sudo dnf copr enable ztefn/haguichi

sudo dnf install haguichi
Haguichi is also available in the official system repository for openSUSE, AUR repository for Arch, and AppCenter for Elementary OS. For more, see the official download page.