For Linux with GNOME desktop, e.g., Ubuntu, Fedora, CentOS and Debian, it's easy to add weather forecast to the drop down menu of the date & time.
Gnome Weather is the app can do the trick for you. It's a simple and modern app that shows the current weather conditions and forecast, up to 7 days. As well, it displays forecasts for today and tomorrow in hours. As a GNOME core app, it integrates new few hours weather into clock menu under calendar.
How to Install Gnome Weather:
The app is available in main repositories of popular Linux distributions. Some, e.g., Fedora 34, has it installed out-of-the-box.
To install it, first go to top-left 'Activities' overview screen. Search for and open a terminal window for running Linux commands.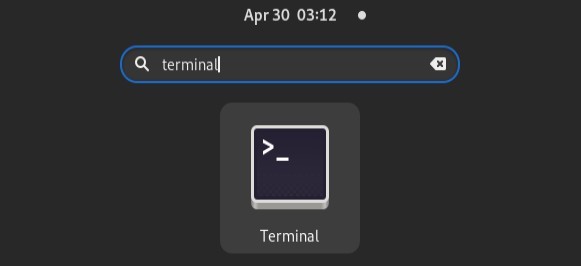 When terminal opens, select run command to install the app for your Linux:
For Fedora based systems, use this command:

sudo dnf install gnome-weather

Ubuntu and Debian based systems, run the apt command instead:

sudo apt install gnome-weather

And Arch Linux, Manjaro users may run command:

sudo pacman -S gnome-weather
Enable weather forecast integration:
To enable forecast in clock menu, all you have to do is just launch and set up Gnome Weather.
Firstly, press Windows (or Super) key on keyboard to open overview screen. Search for and open the app from the dash.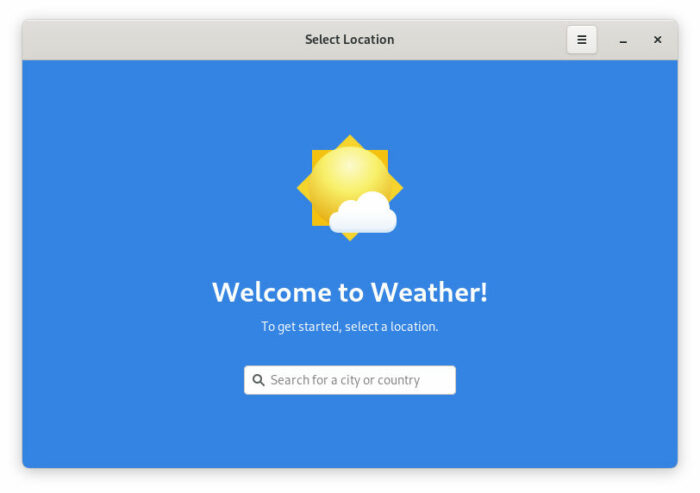 Type your location if it does not detect your city automatically. And you may choose temperature unit (Celsius or Fahrenheit) from the three line menu. Finally click date & time on top bar, and you'll see the weather forecast in drop-down menu, just as the top image shows.
In addition for Ubuntu 20.04 LTS, due to bug of libgweather library it shows 'forecast not available'. Thanks to Panda Jim, he has uploaded the library into this Ubuntu PPA with patch to fix the issue.