Running Ubuntu Laptop on battery? It's better to keep an eye on the battery status in case it's running out of power! And, here I'm going to show you how to monitor it by adding "battery percentage" and "remaining time" on top bar.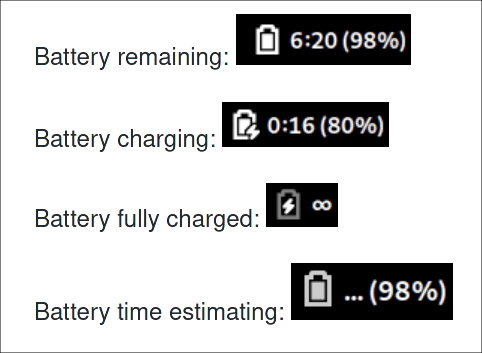 Ubuntu used to have an option to display battery remaining time in top panel, when it was default to the Unity desktop. Now, it only allows to show the percentage. User has to install extensions to get more information.
Step 1: Enable Battery Percentage via Gnome Tweaks:
To make it work properly, firstly search for and install "Gnome Tweaks" in Ubuntu Software.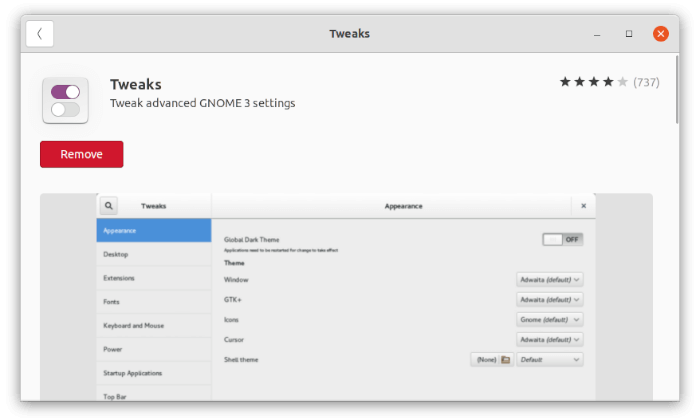 Next, enable battery percentage in top-right corner via Gnome Tweaks tool in 'Top Bar' settings page.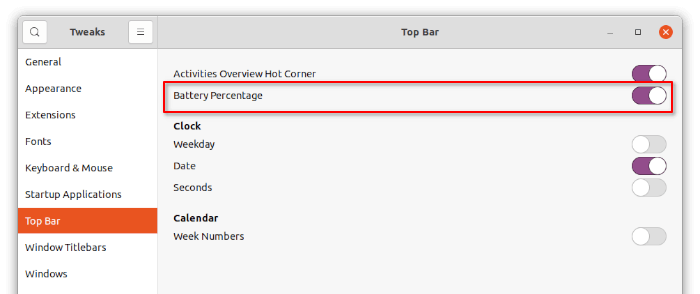 Step 2: Enable Battery Remaining Time:
To estimate the remaining time, there are two Gnome Extensions available. Choose the one that you prefer.
1.) Install Gnome Shell Extension Integration for web browsers
To be able to install an extension using a web browser, user has to firstly install the chrome-gnome-shell package.
Press Ctrl+Alt+T on keyboard to open terminal. Then run the command below to install it:
sudo apt install chrome-gnome-shell

2.) Install Battery Time Extension via web browser:
Firefox as Snap (pre-installed in Ubuntu 21.10+) so far (Jan, 2022) does not support it. Use another browser or install Firefox as native deb instead!
Now, go to the Gnome extension website via the link below and turn on the toggle icon to install the extension:
Or, install this one for choice. So far, GNOME versions up to v41 are supported. Which means, it will work in Ubuntu 20.04+, Debian 11, Fedora 34/35, and Arch Linux with Gnome.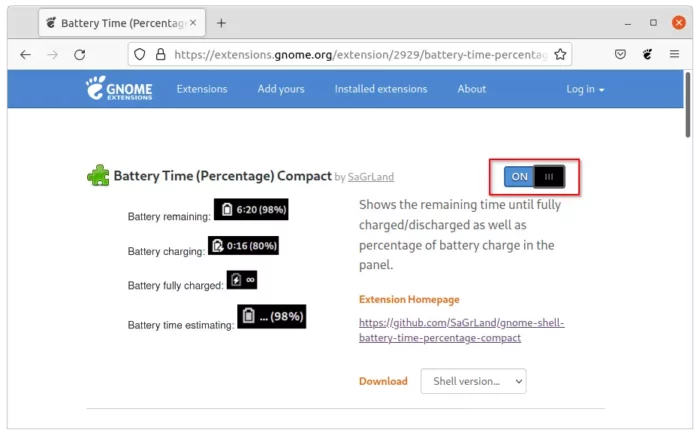 Don't see the toggle icon? Click the link "click here to install browser extension" in that page to install browser extension and refresh the page.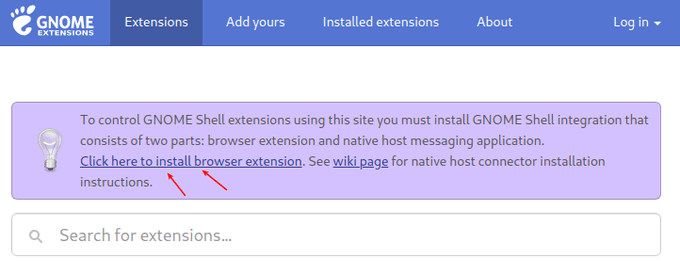 (Optional) Uninstall or Manage extensions:
The battery remaining time should display in panel immediately after installation. If NOT, you may install and use "Gnome Extensions" tool to toggle/uninstall it.
Firstly, open terminal and install the tool via command:
sudo apt install gnome-shell-extension-prefs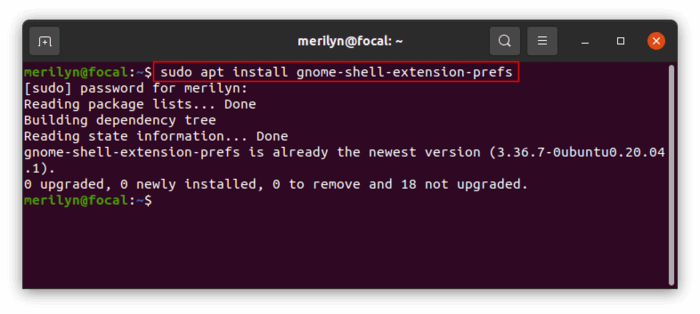 Secondly, search for and open the app from 'Activities' overview screen.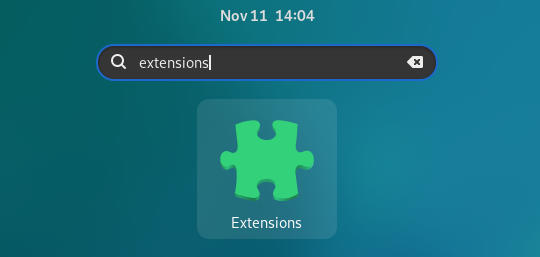 Finally, manage your extensions via the pop-up dialog and enjoy!